Parent of the bride upset about 'unsightly' maid of honour gets the perfect response
Publish Date

Wednesday, 20 September 2017, 12:30PM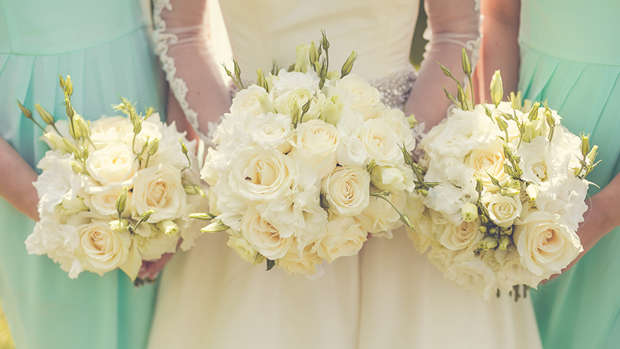 We've all heard of bridezillas who have unreasonable requests for their wedding party.

But this parent of the bride has taken things to another level.

In a letter sent to Slate's advice column Dear Prudence, one writer revealed that they were concerned their daughter's choice of maid of honour would ruin the big day.

Why? Because of an "unsightly" limp the maid of honour, Katie, has had since birth.

"My 27-year-old daughter and her best friend, Katie, have been best friends since they were four," begins the writer. "Katie practically grew up in our house and is like a daughter to me."

"My daughter recently got engaged and announced that Katie would be the maid of honor. The problem is that Katie walks with a pretty severe limp due to a birth defect (not an underlying medical issue). She has no problem wearing high heels and has already been fitted for the dress, but I still think it will look unsightly if she's in the wedding procession limping ahead of my daughter."

It is unclear in the letter if the writer is the mother or father of the bride, however, they continue to suggest that Katie should relinquish her role and instead be "taking video or handing out programs (while sitting) so she doesn't ruin the aesthetic aspect of the wedding".
"My daughter is no longer speaking to me (we were never that close)," they continue revealing that the bride herself isn't pleased with their opinion, "but this is her big wedding and I want it to be perfect.

"All of the other bridesmaids will look gorgeous walking down the aisle with my daughter. Is it wrong to have her friend sit out?"

Thankfully the Slate columnist Mallory Ortberg was having none of it and promptly slammed the writer for being so "cruel".

This is her brilliant response:

"This girl is 'like a daughter' to you, and yet you want to shove her to the side of your other daughter's wedding just because she walks with a limp.

"Your daughter's wedding will be perfect with Katie as a full and honoured member of the bridal party. A limp is not a fly in the ointment; it's a part of Katie's life.

"It is not only wrong to have asked your daughter to consider excluding her best friend over this—it is ableist, and cruel, and it speaks to a massive failure of empathy, compassion, and grace on your part.

"You must and should apologise to your daughter immediately, and I encourage you to profoundly reconsider the orientation of your heart."
Hopefully, this mean-spirited parent will have learned their lesson.