Parents share their children's weirdest Christmas wish lists
Publish Date

Friday, 22 December 2017, 9:30AM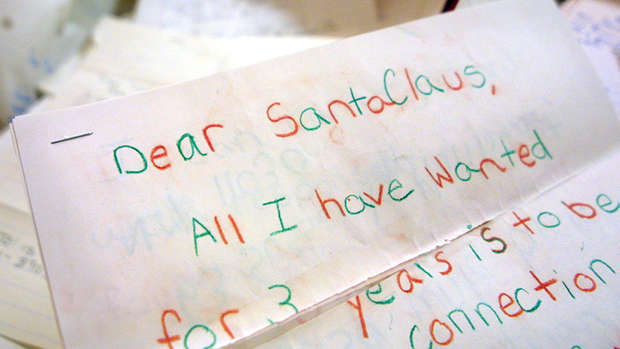 Baffled parents have been revealing the strangest things their children have put on their Christmas wish lists - and it includes everything from hand sanitiser to a stick.
With the big day fast approaching, tickled Mumsnet users shared some of the most bizarre things their little ones had asked for from Santa, reported the Daily Mail.
The revelations came after a mother took to the forum to reveal how her son had requested a rather eclectic collection of gifts that included light bulbs, ready salted flavoured chips, hand sanitiser, pork crackling, a stick, and "Evian water in a Buxton bottle".
Before long her fellow users began to reel off the strange things their own children had requested, with one revealing how their daughter asks for a sliced loaf of white bread every single year.
Another confused parent said that her eight-year-old son has been desperate for a full-sized wheelie bin to go in his bedroom.
"He has been talking about it since summer and insists that if he will buy it with his own money if he needs to", they said.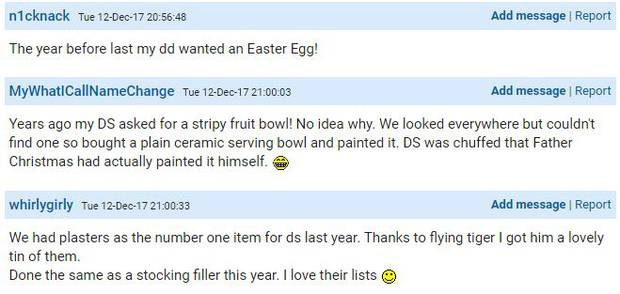 A possible budding interior designer asked for a stripy fruit bowl, much to his parent's bewilderment.
They said that they couldn't find a stripy one, so bought a white one and painted it for him.
Another parent said that their child asked for an Easter egg for Christmas, getting the religious holidays muddled up slightly.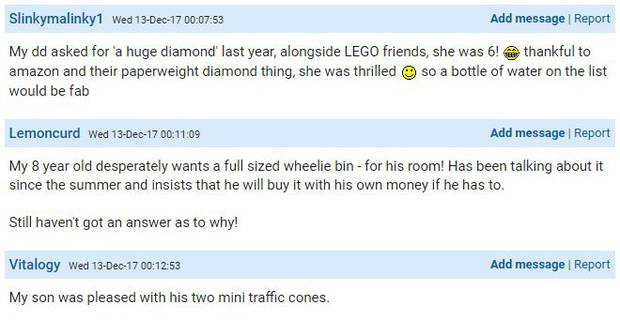 When one mum took their child to see Santa, when he was asked what he'd like he said he would like a rat. Much to his protesting, he ended up with a toy one instead.
A 12-year-old asked for a selection of different types of cheese, much to the confusion of his step mum.
This article was first published on Daily Mail and is republished here with permission.