Plus size model praised for untouched cellulite snap in honest Instagram post
Publish Date

Thursday, 28 September 2017, 9:30AM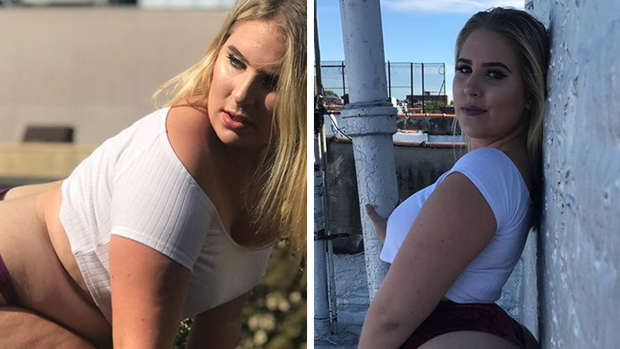 A plus-size model has shared a photograph of her cellulite in a very honest Instagram post - admitting that she felt 'angry' when she first saw the picture.
Sophie Turner, from Edinburgh, posted an un-touched snap from a photo shoot which shows the dimples clearly visible on her thigh, according to the Daily Mail. 
The 22-year-old described in her candid post how she was still "learning to love" her cellulite, urging women to "stop seeing it as disgusting or ugly."
She went on to explain how she's had cellulite since the age of 12, adding "it's all apart of being me!"
Other social media users were quick to react to her honest post, thanking Sophie for sharing the image.
One wrote "What cellulite, all [I] am seeing is a Beautiful woman", while another added: "I'm so glad that you posted this... [because] finally it's a picture I can relate to!"
Meanwhile, one follower added: "This is really sexy. I love all your "flaws" - it's real, and that makes it even sexier."
In the post, Sophie explained how she was "angry" when she first saw the image taken during a photo shoot because of her cellulite.
However, the model says she's realised she has to change her mindset, continuing: 'It was on my mind but why should it? I am more than #cellulite I am more than the #bellyrolls and the #backfat and #celluliteisnormal !!
"It's natural for us ladies to have cellulite and we need to stop seeing it as disgusting or ugly. 
"Yes we all want smooth skin but we also need to accept reality! 
"I've had cellulite since I was about 12 which is normal. After living with something for a decade it's all apart of being me!"
She finished off the post by writing: "And I'm still learning to love it and not hate it- it's a slow road to #selflove but it's the best thing you can do for your confidence and mental health". 
Sophie is a keen advocate for body positivity and has shared other photographs showing off her "imperfections".
In one post, shared in July, she wrote: "I have cellulite, I have scars from when I was depressed and I have lotsa rolls on my tummy and my back"
She continued: "I'm so proud of myself for being able to share pics like this with you and not be ashamed!" 
This article was first published on Daily Mail and is republished here with permission.