Pregnant model sparks controversy after flaunting insanely flat stomach at six months
Publish Date

Friday, 14 July 2017, 9:36AM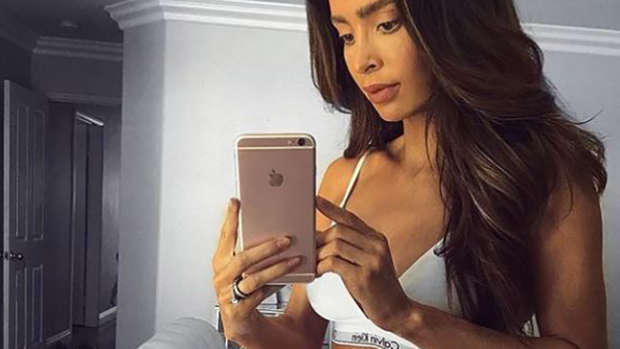 She has a figure most people would envy, but looking at her you'd never guess she was six months pregnant.
Sarah Stage made headlines around the world in 2015 after showing off a tiny baby bump when she was at full term in her first pregnancy.
Before giving birth to her son, James Hunter, Stage became embroiled in a "social media firestorm", with people commenting that her appearance was "f***ing weird" and that she should "go to a doctor".
Now pregnant with her second child, Stage is facing similar criticism.
The 33-year-old fit mum recently shared a slim, ab-filled underwear photo to mark her sixth month of pregnancy, and once again her figure has been slammed.
Comments on the Instagram post ranged from "what bump" and "I am so confused as to how this is possible" to the more brutal "six months pregnant? You are lying".
This time around Stage has hit back at her haters, saying: "I'm at a place in my life where happiness, peace and joy are my priority.  Especially being #6monthspregnant, there's no room for any negativity so please take it elsewhere."
"Baby #2 is healthy and measuring just fine. I would think that after having James, who was born almost 9lbs and healthy, people would be more understanding during this pregnancy and keep their ignorant comments to themselves … we are all different that's what makes us special and unique!"
Stage assured followers that she's been cleared by her doctor to perform every exercise she does, but she understands that everyone is different when it comes to their fitness capabilities during pregnancy.
"I consulted with my trainer and my doctor just to make sure that it would be okay to continue [working out], and they just said to lower the weight," she said. "If you listen to your body, it's going to tell you if it's too heavy. I'm doing a little bit less, I'm not going as aggressive as I normally do. I have to hold back, but that's okay.
Stage follows her own workout plan while expecting, available as an e-book on her website.