Pregnant model with insanely flat stomach receives bizarre accusations
Publish Date

Monday, 24 July 2017, 11:16AM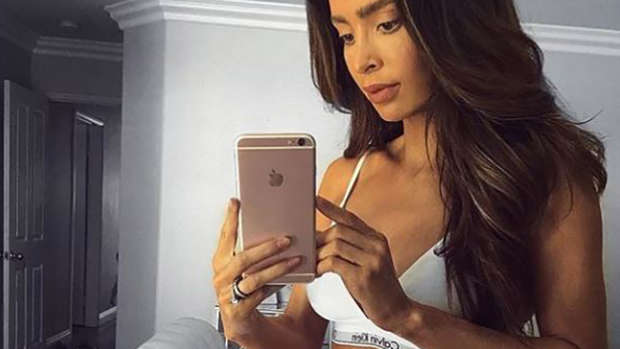 She has a figure most people would envy, but looking at her you'd never guess she was six months pregnant.
Sarah Stage made headlines around the world in 2015 after showing off a tiny baby bump when she was at full term in her first pregnancy.
Before giving birth to her son, James Hunter, Stage became embroiled in a "social media firestorm", with people commenting that her appearance was "f***ing weird" and that she should "go to a doctor".
Now pregnant with her second child, Stage is facing similar criticism.
The 33-year-old fit mum, who's 26 weeks pregnant, has once again been slammed, with people saying "I am so confused as to how this is possible" to the more brutal "six months pregnant? You are lying".
But after sharing a photo of her most recent ultrasound, people started accusing her of secretly having a baby via a surrogate, claiming it is impossible to stay that trim while pregnant.
"LOL A surrogate! I've literally heard it all!" Sarah responded to one comment, which has since been deleted. "Are you attending the University of Instagram?"
Stage assured followers that she's been cleared by her doctor to perform every exercise she does, but she understands that everyone is different when it comes to their fitness capabilities during pregnancy.
"I consulted with my trainer and my doctor just to make sure that it would be okay to continue [working out], and they just said to lower the weight," she said. "If you listen to your body, it's going to tell you if it's too heavy. I'm doing a little bit less, I'm not going as aggressive as I normally do. I have to hold back, but that's okay.
Stage follows her own workout plan while expecting, available as an e-book on her website.