Science reveals the four breakfast foods that can boost your sex drive
Publish Date

Friday, 24 November 2017, 8:30AM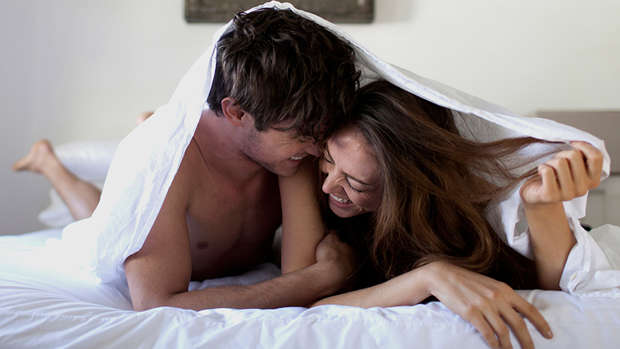 Many factors can affect sex drive, including relationship issues, stress or tiredness.
Diet too can have a direct effect on the hormones which drive whether you're in the mood for intimacy.
According to a nutritionist, you can give your libido a boost by choosing the right foods for breakfast and ensuring they're packed with vitamin D, according to the Daily Mail. 
Studies show that as a nation we are chronically deficient in this nutrient – which can cause low oestrogen in women and reduced testosterone in men.
It's estimated that a staggering one in five adults do not have adequate levels of 'the sunshine vitamin'.
Rob Hobson, head of London-based Healthspan Nutrition, recommends eating mushrooms, fortified breakfast cereals, mackerel and eggs for breakfast to help boost vitamin D levels. 
He said: 'I usually say diet comes first when it comes to getting all your nutrients. But vitamin D is actually very difficult to get from diet alone.
'Very few foods contain vitamin D. The main source is oily fish and a little can be found naturally in eggs and mushrooms.
'You can also find vitamin D in fortified foods such as breakfast cereals and margarine spreads. 
'Additionally, our recent research found that Britons are living a mole-like existence – seeing an average of less than 10 hours of daylight a week during the winter months. 
'So it's difficult to get vitamin D from diet and sun exposure alone, especially in the winter, so taking vitamin D supplements is recommended.
'Public Health England recommends everyone gets a daily intake of 10mg.' 
Below explains why these breakfast foods are good for you.
Oily fish like mackerel 
Fish has been touted as an excellent source of vitamin D, especially oily fish including salmon and mackerel.
According to nutritional databases, mackerel provides 360IU per serving while salmon has up to 685IU of vitamin D.
But be aware that farming methods can impact on how much the fish contains.
A study by Boston University Medical Cente in 2009 found that farmed salmon had approximately 25 per cent of the vitamin D content as wild salmon.
Fortified breakfast cereals 

 
Some popular cereals such as Kellogg's Special K, Quaker's Oats, and Multi Grain Cheerios are fortified with vitamin D.
You can boost your levels further by having your cereal with fortified dairy or soya milk and a glass of orange juice.
Eggs – go for free range
While most of the protein in an egg is found in the egg white, the vitamins and minerals are found primarily in the yolk.
A typical egg yolk contains around 18 to 39IU of vitamin D, which isn't very high.
However, eggs from chickens that roam outside in the sunlight have three to four times the amount, according to 2014 research by Martin Luther University of Halle-Wittenberg in Germany.
Furthermore, those from chickens fed with vitamin D-enriched feed have levels up to an astounding 6,000IU of vitamin D per yolk, Iowa State University reported in 2013.
Therefore, buying eggs that are from free-range chickens or marketed as high in vitamin D can be a great way to help meet your daily needs.
Mushrooms 
Excluding fortified foods, mushrooms are the only plant source of vitamin D.
However, it's worth noting that mushrooms contain vitamin D2, whereas animal-based food produce contains vitamin D3.
Although vitamin D2 is thought to help raise blood levels of vitamin D, studies have suggested it may not be as effective as vitamin D3.
Nonetheless, wild mushrooms are a good sources of vitamin D2. Some varieties contain up to 2,300IU per 3.5oz (100g) serving, according to a 2013 study published in the journal Food and Chemical Toxicology.
However, commercially grown mushrooms are often grown in the dark and contain very little vitamin D2.
Yet there is one simple trick you can do to boost your shop-bought mushrooms, according to Penn State University. Popped on a sunny windowsill, the mushrooms will react to the UV light, and produce more antioxidant Vitamin D.
Astonishingly, researchers found in their experiments that white button mushrooms containing essentially no Vitamin D which were exposed for just one second could then contain 824 per cent of your daily value. 
This article was first published on Daily Mail and is republished here with permission.