Shoppers praise ASOS for using untouched photos of models with stretch markers
Publish Date

Monday, 3 July 2017, 2:43PM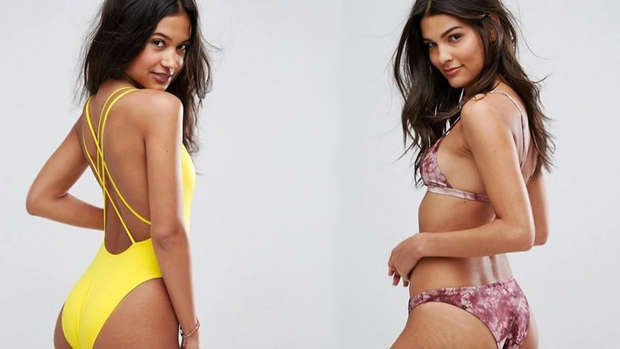 A lot of women suffer from stretch marks and scars on their bodies but this is rarely portrayed in modelling photos or campaigns.
However, in a move that's been praised "beautiful", online clothing retailer ASOS has included models on its website with their stretch marks proudly on show.
Several pictures of women in swimwear on the popular site clearly show their natural blemishes have escaped the usual airbrushing widely practiced by the industry, reports the Daily Mail.
Customers have commended the firm for helping to make "natural" be seen as "normal".
Twitter user, Amy Rowlands, shared an image of a model with visible stretch marks with the caption: "So impressed with @Asos for not airbrushing the model's stretchmarks. She looks amazing!"
So impressed with @Asos for not airbrushing the models stretchmarks👏🏼👏🏼 She looks amazing! pic.twitter.com/OKEZinpjKe

— Amy🦄 (@amyrowlandsx) June 28, 2017
Her tweet has now been liked over 72,000 times with 18,000 retweets.
Twitter user, Leah Tudor, also shared four photos of the bikini models from the ASOS website with the caption: "ASOS not editing out girl's stretch marks on their swimwear photos is giving me so much life, look how beautiful they all are."
The photos show the models posing in the various bikinis with stretch marks clearly visible on their bottoms.
here's another one pic.twitter.com/41267HKO2R

— suzy 16 (@suzy1611) June 29, 2017
Many other users were quick to praise the clothing retailer.
Beckie Jane Brown wrote: "My bum isn't that toned at all. Wow. But so happy to see those zebra markings, that's so normal. Well done @ASOS."
Dave Charnley commented: "National retailers, magazines take note, brilliant!" Morgan Taylor Miller wrote: "This is so beautiful. Wow."
Hannah Rose commented: "Good spot! Love this. My stretch marks are my tiger stripes. I've earned my markings fair and square." Ron Reader added: "Yes, we need more real life photo publication well done."
Not everyone online was completely won over, however, with Sian taking to Twitter to write: "On a model that is still what? Size 6 Progress but barely."
Another user was equally as unimpressed, commenting: "YASS @ASOS editing out the stretch marks on your plus size models because they're not cute if they're not on a size 8."
There have been numerous rows involving large company's ad campaigns and their use of Photoshop to airbrush images.
The use of digital editing techniques to alter model's bodies and create flawless skin can make men and women feel insecure about their looks.
Research has shown that half of schoolgirls as young as 12 are unhappy with their weight due to exposure to airbrushed images.
Advertisers have been caught using digital techniques to slim waists and arms, perfect teeth and lengthen legs.
This article was first published on Daily Mail and is republished here with permission.