Succulent nails are the crazy new manicure trend
Publish Date

Thursday, 29 June 2017, 2:44PM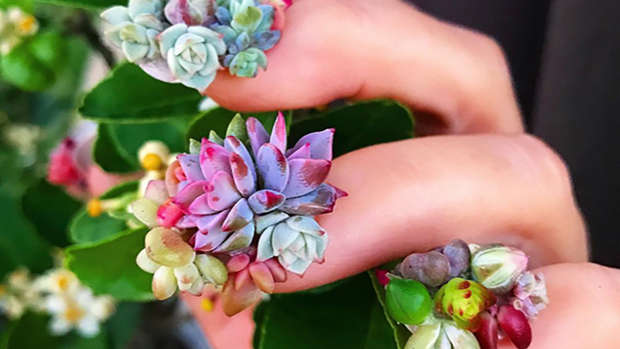 We've all seen some pretty crazy trends come and go.
But the latest manicure trend really takes the term 'green thumb' to a whole new level.
We're talking about succulent nails.
And before you start thinking they're just some painted on nail art design, we're here to tell you that it's not.
These manicures involve literally gluing baby plants to fake nails, then attaching the entire thing to your real nail bed.
It takes at least an hour per hand to create the lush green look.
Australian artist and succulent enthusiast Roz Borg came up with the idea that the much-loved plants don't just need to be limited to home decor.
Luckily, the plants don't go to waste. When the nail starts to "chip," the succulents can safely be planted, the artist affirms.
"The Oasis glue eventually releases and I can plant the baby succulents and they can grow happily," she said, "It's definitely a temporary green thumb."
While it may not be the most practical mani out there, trust us, you won't be able to stop staring at these things - some of the creations are jaw-dropping.