Survey reveals what we really fantasise about in bed...
Publish Date

Monday, 2 July 2018, 3:05PM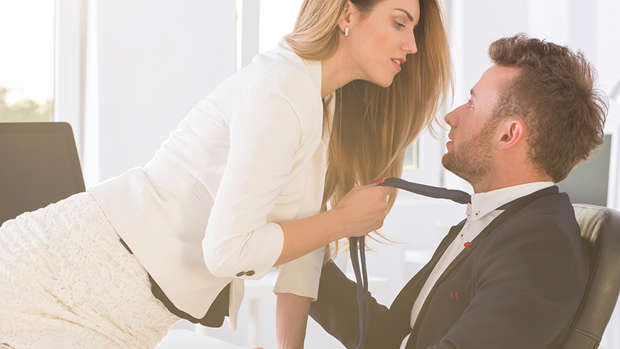 It turns out one sex partner just isn't enough for many Americans.
According to a new book on sexual fantasies by Kinsey Institute researcher Dr. Justin Lehmiller, the most common desire for Americans is group sex.
Lehmiller's book, Tell Me What You Want: The Science of Sexual Desire and  How It Can Help You Improve Your Sex Life, is based on the largest domestic survey on sexual fantasies.
More than 4,000 Americans between the ages of 18 and 87 took part in the online survey, which was conducted over two years.
The respondents came from all 50 states and included all sexual and gender identities.
READ MORE:
• These are the 7 most common types of cheating men...
The survey was a 350-word questionnaire that asked respondents about their 'biggest sexual fantasy of all time'.
According to Lehmiller's book on the survey, when Americans were asked what their favourite sexual fantasy is, "group sex was by far the most common theme to emerge".
"The results of my investigation reveal that the single most popular sexual fantasy among Americans today is - drum roll, please - group sex."
"More than one-third of my participants described it as their favourite fantasy of all time, and when asked if they had ever fantasised about multi-partner sex before - not just whether it was their favourite fantasy - the vast majority of both men and women agreed."
"In fact, it was rare for people to say they've never had such a fantasy - we're talking just 5 per cent of men and 13 per cent of women," Lehmiller writes in the book.
Lehmiller goes on to say that when respondents were asked if they had fantasised about different forms of group sex, "89 per cent reported fantasising about threesomes, 74 per cent about orgies and 61 per cent about gangbangs".
"Although men were more likely to have all of these multipartner fantasies than women, it will surprise many to learn that the majority of women reported having each of these sex fantasies as well," he says.
In an interview with Health magazine, Lehmiller hypothesises that the popularity of group sex may be in response to monogamy.
"It's human nature to grow bored with sexual routines—and it's easy to fall into a routine when you have just one partner for a very long period of time," Lehmiller says. "Group sex provides an opportunity to spice things up."
Lehmiller's book also reveals that a desire many Americans have is to be in an open relationship.
This article was first published on dailymail.co.uk and is republished here with permission.