The top ten clever lifehack uses for cotton buds
Publish Date

Wednesday, 22 March 2017, 10:10AM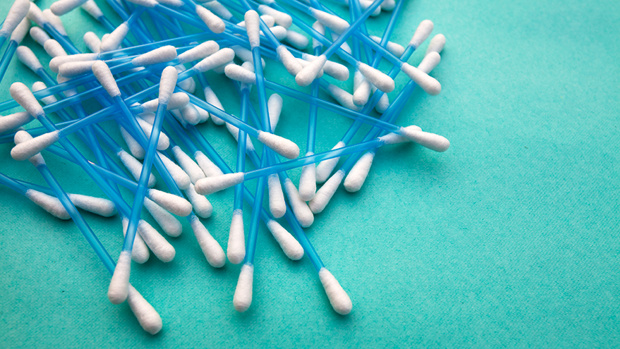 We've been told that we shouldn't use cotton buds to clean our ears as they can cause damage and even hearing loss so what should we use them for?
Expert Home Tips have put together a list of weird - and wonderful - tips for how you can put cotton buds, with their stiff stick and soft tip, to use in your home, the Daily Mail reports. 
From using them to clean your keyboard and keep your feet clean to using a cotton bud to help apply false eyelashes, it seems they are good for far more than sticking in our ears.
VOLUMISE YOUR EYELASHES
Have you ever wondered why eyelashes look so good in adverts? There is a beauty hack they often use that you can try yourself.
Dip a cotton bud into powder and dust over your eyelashes before applying mascara. This will help thicken each one, resulting in a fuller set of lashes.
CLEAN YOUR KEYBOARD
Keyboards are notoriously dirty - particularly between the keys. You only need to hold it up and give it a tap to see how much dirt comes out of it.   
 You can prevent this build-up of germs by using a cotton bud to swipe in between the ridges of keys. The tip is compact enough to get into crevices, and the 'wool' will lift dirt easily.
KEEP FEET CLEAN 
Get your baby clean from head to toe – quite literally – by using a cotton bud to clean between their tiny toes. 
TREAT YOUR SPOTS 
If you have a breakout of spots, don't panic.   
Simply grab clean cotton bud and dip it into some tea tree oil. Gently dab this onto a clean face in the offending areas, and leave it to work its magic.
TOUCH UP MAKEUP FAILS 
If your eye makeup goes wrong as you're applying it, don't just wipe it all off and start again. 
 With the help of a cotton bud, dipped into some liquid makeup remover, you can wipe off even the smallest of smudges without affecting the whole area of your face
KEEP PIERCINGS CLEAN 
You need to look after new piercings properly until they heal.  
 This is an essential process to avoid infection, and one of the easiest ways to do it is using a cotton bud dipped in salt solution.
CLEAN OUT YOUR EARPHONES
You shouldn't use cotton buds in your ears but what about your headphones?  
A quick fix to keep them clean is to use a cotton bud to clean out the ear piece. It will lift out a surprising amount of dirt you didn't even know existed, giving you a clear and crisp sound again.
HELP APPLY FALSE EYELASHES
Do you struggle when trying to apply false eyelashes?
Using a cotton bud to apply them can make it so much easier. The trick is to apply the glue to the cotton bud before lining the lashes. This helps to prevent over application and a messy result, meaning you're almost guaranteed perfect results.
KEEP THE TOILET CLEAN 
There are areas around your house that will be so small that they're hard to clean. 
Cotton buds can come in handy when tackling awkward areas like the tiny corners of the toilet seat, like where the lid attaches to the seat itself. 
Dip the cotton bud in disinfectant and clean around the joints as well as around the fittings.   
GET YOUR GLASSES GLEAMING 
Cotton buds are the perfect size and soft enough to be used on even the most delicate of frames. 
Use them to get under nose pads, around screws on straps, and between the glass and lenses themselves to keep your glasses looking lovely and lasting longer.
This article was first published on Daily Mail and is republished here with permission.