The unique baby names literally no parent chose for their babies last year
Publish Date

Monday, 19 June 2017, 4:15PM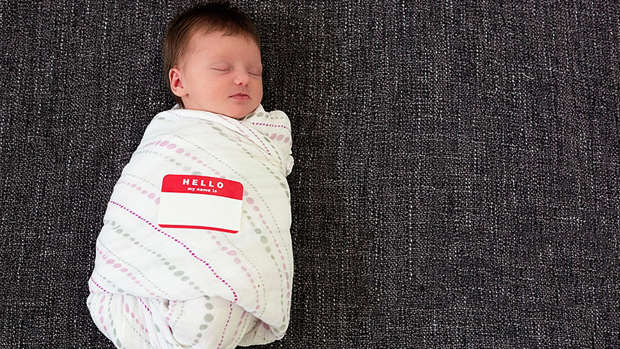 Most parents these days are in search of an unusual name for their baby - and this may just be the list of names for you!
Nameberry compared all the names that were officially given to babies in America in 2016 against their list of baby name ideas in their database.
From that comparison, they were able to find a bunch of names that not one parent had given their child last year.
5,000 names, in fact.
But they decided to narrow down that list to the top 100...
Girls' names that weren't used by parents in 2016:
Acantha
Araminta
Artemesia
Bee
Bluebell
Branwen
Calico
Capucine
Ceil
Chandra
Christmas
Cia
Circe
Coralia
Daffodil
Dancer
Diablo
Eluned
Endellion
Eulalie
Fifer
Finola
Franny
Freesia
Frostine
Grania
HesterIanthe
Jericho
Jessamy
Jocasta
Kalindi
Kerensa
Leocadia
Letitia
Louisiana
Lucasta
Ludovica
Madrigal
Malou
Marcellina
Mazarine
Melisande
Minette
Morwenna
Nephele
North
Oberon
Ottoline
Perdita
Petronilla
Puck
Remember
Rhonwen
Romola
Samoa
Sanne
Season
Sheherazade
Signy
Tally
Thaddea
Undine
Venetia
West
Whimsy
Winsome
Zephyrine
Boys' names parents didn't use in 2016:
Auberon
Averill
Bard
Bas
Basie
Beach
Cassio
Cathal
Corentin
Drummer
Eleazer
Falconer
Fenno
Florent
Gower
Gulliver
Hiawatha
Humphrey
Kassian
Kermit
Land
Ludovic
Merce
Mingus
Moe
Nat
Nicholson
Night
Osgood
Pagan
Per
Pim
Piran
Placido
Puck
Rancher
Raoul
Roald
Romilly
Roone
Rudyard
Runyon
Salmon
Scorpio
Septimus
Sim
Spike
Story
Taddeo
Thibault
Thoreau
Tibor
Traveler
Trout
Umberto
Whistler