These 30 holiday inspired names are perfect for your Christmas baby
Publish Date

Wednesday, 29 November 2017, 3:00PM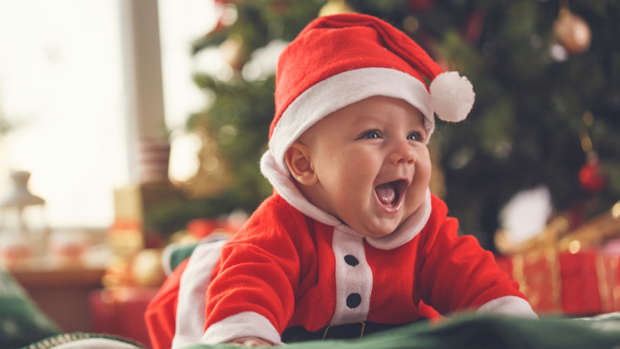 December is just around the corner, and if you're a mother-to-be who is counting down the days until your baby arrives, there is always a chance that you could end up with an extra special gift come Christmas. 
So why not celebrate your bundle of love by giving them a moniker connected to this special time of year?
Here are 30 names for both boys and girls - along with their meanings thanks to Name Berry - that will see your little one filled with Yuletide joy all year round.
Christmas names for girls 
Angelica - "angel or angelic"
Belle - "beautiful"
Bianca - "white"
Carol - "free man"
Clara - "bright, clear"
Estelle - "star"
Eve - "life"
Holly - "holly"
Hope - "the virtue of hope"
Ivy - "ivy"
Joy - "the virtue of joy"
Lucia - "light"
Natalie - "birthday of the Lord"
Noelle - "Christmas"
Stella - "star"
Christmas names for boys
Casper - "treasurer"
Christian - "follower of Christ"
Emmanuel - "God with us"
Felix - "happy, fortunate"
Gabriel - "God is my strength"
Jack - "God is gracious"
Joseph - "Jehovah increases"
Juniper - "juniper tree"
Melchior - "city of the king"
Nicholas - "people of victory"
Noel - "Christmas"
North - "north"
Pax - "peaceful"
Pine - "pine tree"
Theodore - "gift of God"