These adorable summer-inspired baby names are perfect for December, January and February newborns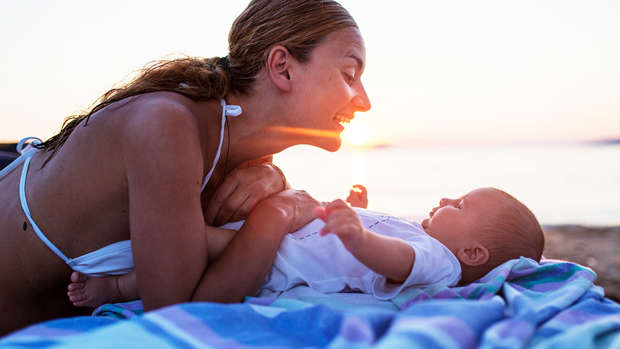 The sun is out, the flowers are in full bloom – that's right! Summer is in full swing.
It's that magical time of year where we get to enjoy the warmth, get out into nature and feel inspired to hit the beach for a refreshing swim.
For mums who are expecting their little ones to arrive soon but haven't decided on a name yet – we've uncovered with some perfect options for a beachy summer baby, along with their meanings.
What better way to celebrate your newborn than with a moniker that reflects the season they arrived in?
Here are 30 of the best baby names inspired by summer:
Girls
Aelia – 'sun'
Cordelia – 'heart, daughter of the sea'
Cyra – 'sun, or throne, or lord'
Eliane - 'sun'
Hali – 'the sea'
Helia - 'sun'
Idalia – 'behold the sun'
Isla - 'island'
Jenna – 'white wave'
Kalinda – 'sun'
Mehri – 'kind, lovable, sunny'
Nerissa – 'from the sea'
Oriane - 'sunrise'
Solana - 'sunshine'
Summer – 'the season of summer'
Boys
Aelius - 'sun'
Brenton – 'town near the burnt land'
Cyrus - 'sun'
Dylan – 'son of the sea'
Elio – 'Italian and Spanish from Greek sun god, Helios'
Finlo – 'fair Lugh (Lugh was a sun God)'
Freyr - 'sunlight'
Gardener – 'keeper of the garden'
Kiran – 'ray of light'
Levant - 'rising'
Murphy – 'sea warrior'
Samson - 'sun'
Sol – 'sun'
Somerset – 'from the summer settlers'
Theros - 'summer'