These are Auckland's top 50 restaurants of 2018
Publish Date

Friday, 6 April 2018, 11:00AM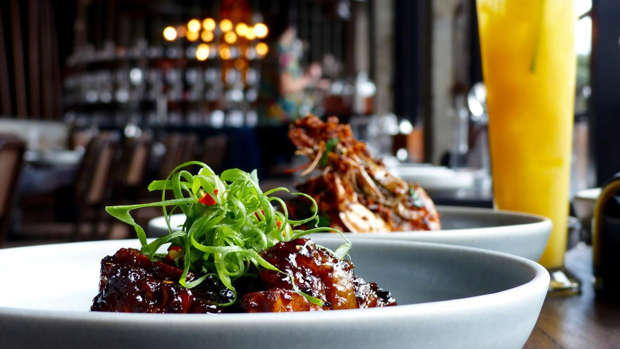 The latest list of top-notch dining in Auckland has revealed the lines between dining categories in the city are becoming blurred, as one type borrows from another.
Metro magazine revealed this morning their top 50 picks for the best eateries in the city, 10 of which made their debut on the list this year.
The list featured newcomers, eateries from K-Road, owner-operater and family-run restaurants, and even some cafes.
The newcomers included Cotto, Hugo's Bistro, Inti, Madame George and The Hunting Lodge, among others.
Meanwhile, two restaurants which dropped off the list last year, Prego and Odettes, were back.
Judges dined at the restaurants anonymously and paid for their meals in full.
To earn a place in the list, restaurants had to excel not only in quality of food but also service, drink quality, design, fit-out and individual character.
Judges noted the lines between traditional dining categories are increasingly blurred, with some of the hallmarks of specific categories now evident across the board.
"Plating and cooking techniques which were once the preserve of fine dining are coming through in smart dining.
"While in certain fine-dining restaurants you can now eat as one would in a casual restaurant – with your hands and without a white tablecloth in sight," Metro editor Susannah Walker said.
Owner-operated and family-run restaurants are another feature of this year's list, Walker said.
"It's wonderful to be able to recognise and celebrate these smaller restaurants, whose owners pour their hearts and souls into what they do."
The chosen restaurants were now in contention for the Metro Peugeot Restaurant of the Year Awards which would be announced on April 30.
The list:
• Amano
• Apéro
• Azabu
• Baduzzi
• Cassia
• Cazador
• Cibo
• Clooney
• Cocoro
• Cotto
• Culprit
• Depot
• Ebisu
• Han
• Inti
• Kazuya
• Lillius
• Masu
• Nanam
• Odettes
• Ortolana
• Pasture
• Prego
• Rosie
• Saan
• Sidart
This article was first published on NZ Herald and is republished here with permission.