These are the trendiest baby names that will be massive in 2018
Publish Date

Thursday, 19 October 2017, 10:00AM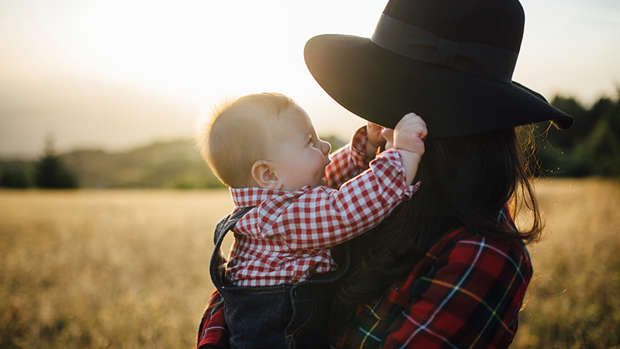 The new year is just around the corner and for mothers expecting their little bundles of joy in 2018, now it a good time to start brainstorming names.
Earlier this year Baby Center revealed the top names of 2017, but now it's time to go one step further and reveal the list of what could possibly be the trendiest names for next year.
According to The Berry, we will be seeing A LOT of these 30 fashion-forward names in the not distant future.
Here are the popular 30 names for 2018 with their meanings thanks to Nameberry.
1. Ada
German, meaning 'noble, nobility'
2. Amara
Latin, 'grace or bitter'
3. Arabella
Latin, 'yielding to prayer'
4. Arya
Sanskrit, 'noble'
5. Asher
Hebrew, 'fortunate, blessed, happy one'
6. Atticus
Latin, 'from Attica'
7. Aurora
Latin, 'dawn'
8. Declan
Irish, 'man of prayer'
9. Ellie
English, 'bright shining one'
10. Ezra
Hebrew, 'help'
11. Felix
Latin, 'happy, fortunate'
12. Finn
Irish, 'fair or white'
13. Grayson
Grayson, 'the son of the bailiff'
14. Hazel
English, 'the hazelnut tree'
15. Isla
Spanish, 'island'
16. Jasper
Persian, 'bringer of treasure'
17. Kai
Hawaiian, 'sea'
18. Leo
Latin, 'lion'
19. Levi
Hebrew, 'joined, attached'
20. Lucy
English, 'light'
21. Maeve
Irish, 'she who intoxicates'
22. Mila
European, 'hard worker'
23. Nora
Irish, 'light'
24. Penelope
Greek, 'weaver'
25. Sebastian
Greek, 'person from ancient city of Sebasta'
26. Silas
English, 'wood, forest'
27. Stella
Latin, 'star'
28. Thea
Greek, 'goddess, godly'
29. Theodore
Greek, 'gift of God'
30. Xavier
Arabic, 'new house or bright