These new wedding bands might just be the thing you're looking for your big day!
Publish Date

Sunday, 11 June 2017, 2:35PM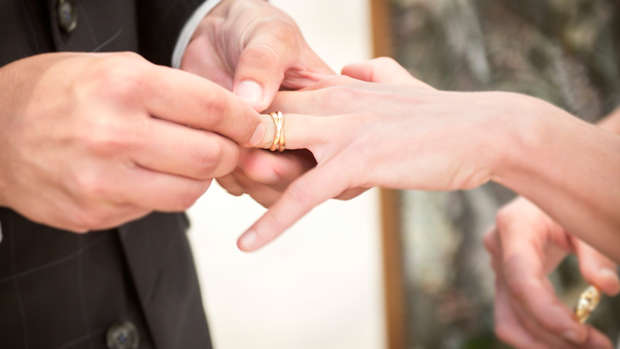 Taking a big step away from your more traditional wedding bands, maybe you might like a more modern ring to floss, something that really says "I do"!
A Reddit user Im_High_Tech uploaded a photo of his sentimental and very unique wedding band that he got specially made with is wife's fingerprint engraved on it.
He says: "Several years ago, I saw some guy made a similar design using wood and I thought it would be great to make my wedding band more unique than the stuff you buy at the store. So I got in contact with a company online that designs custom jewellery, and asked them to make it out of white gold with black plating on the ridges."
According to the Reddit user, the whole band all up cost just an $1000 and is his most prized possession and we totally couldn't agree more! There's something about wearing your partner's wife fingerprint that says 'forever'.