This four ingredient Nutella Christmas dessert is the most searched recipe on the internet - and it looks delicious!
Publish Date

Tuesday, 21 November 2017, 11:35AM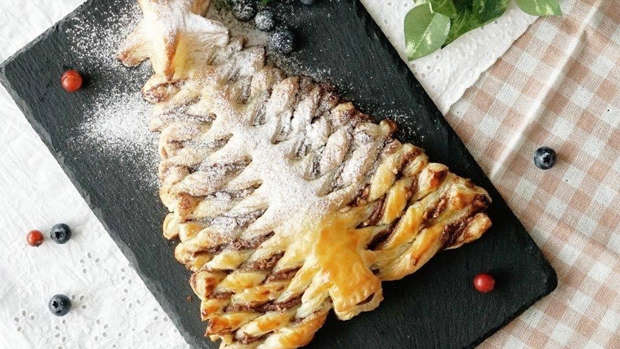 Allow us to introduce you to the Nutella Christmas tree.
While you've probably never heard of it before, it's the most popular dessert searched on Google - a title it has won for three years' straight.
The four-ingredient spectacularly festive dessert is easier to make than you might think.
And what's not to love about delicious branches of chocolatey, flakey goodness?!
Ingredients:
2 sheets puff pastry
50g Nutella
4 tablespoons of raspberry jam
1 egg yolk
Method:
Cut both sheets of puff pastry into the shape of a Christmas tree.
Coat one sheet of pastry with the Nutella.
Then add the raspberry jam on top of it and mix together.
Place the second sheet of pastry on top.
Use a knife to slice lines on both sides of the tree to create branches, leaving the center (the trunk) unbroken. Make sure the 'branches' are cut equally - at least 1cm apart.
Gently pick up each branch and twist.
Brush the entire tree with a mix of egg yolk and water, paying special attention to the twists in each branch.
Bake your tree for 25 minutes at 200 degrees C.
Dust with icing sugar and enjoy!