This is how New Zealand's amount of holiday leave compares to the rest of the world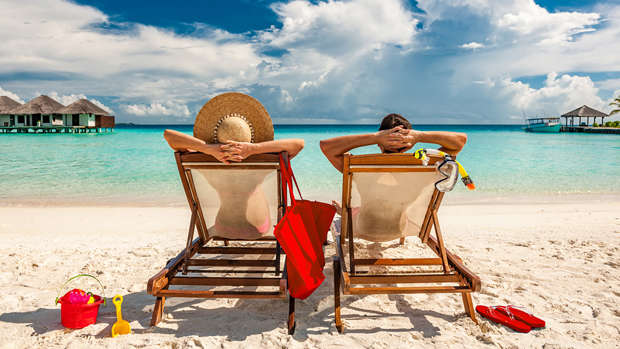 Winter is well and truly upon us, which has most of us either daydreaming about travelling to a warmer climate or taking some days off to hit the ski slopes.
… But do we have enough paid holiday leave left for our adventures?
While some may feel like we would do with some more – it turns out New Zealand actually ranks pretty high on the list of countries with mandatory paid leave days.
Unlike countries like the United States which have zero leave days, Kiwis get a comfortable 31 days off throughout the year if you are a full-time worker, which includes our 11 public holidays.
But what about annual leave in other countries? How does Aotearoa compare?
Australia falls in just behind us with 28 days of holiday leave, while European countries such as Germany, Spain and Denmark all get 34 days off a year.
The UK sits further up the list with 37 days and France boasts 38.
However, the countries that have the most amount of paid leave annually are actually Brazil and Sweden, with 41 days!
For Brazil, it includes 30 compensated vacation days and 11 public holidays and for Sweden, 25 paid holiday leave days and 16 public holidays. Wowee!
Check out the top 20 countries for paid holiday leave:
1. Brazil – 41 days
2. Sweden – 41 days
3. Finland – 40 days
4. Lithuania – 39 days
5. France – 39 days
6. Portugal - 38 days
7. The United Kingdom – 37 days
8. Iceland – 37 days
9. Austria – 35 days
10. Denmark – 34 days
11. Germany – 34 days
12. Spain – 34 days
13. Poland – 33 days
14. Croatia – 33 days
15. Slovenia – 33 days
16. New Zealand – 31 days
17. Italy – 31 days
18. Tunisia – 30 days
19. Ireland – 29 days
20. Australia – 28 days