This Jelly Tip cheesecake recipe is AMAZING!
Publish Date

Thursday, 20 July 2017, 3:02PM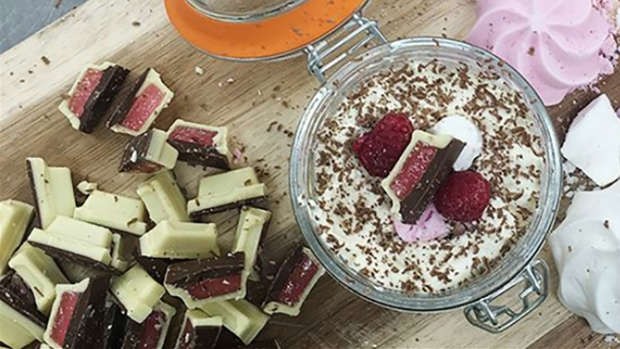 This awesome recipe from The Tattooed Baker combines two of our favourite foods!
The biggest challenge will be NOT eating all of the ingredients before you're done. 
INGREDIENTS
Base
2 packets of Malt Biscuits
150 grams melted coconut oil

Filling
250 grams cream cheese
300 mls cream
1 block of Whittakers Jelly Tip Chocolate
Topping
1/3 a block of Whittakers Jelly Tip Chocolate
IN TOTAL you will need 2 blocks of Jelly Tip Chocolate.
METHOD
Line a large round baking tin with baking paper, and grease the inside edges with butter. Make sure you have enough space in the fridge to store the cheesecake once you've made it.
Base
Using a food processor, crush both packets of biscuits up. Add the melted coconut oil and process until combined.
Tip out into your prepared tin and press around the edges and bottom to form an even layer.
Filling
Beat the cream until thick and put aside in the fridge.
Beat the cream cheese until light and creamy.
Melt the chocolate in the microwave for 45 seconds, stir, and then microwave for a further 30 seconds. Ensure no water gets in the chocolate. If the chocolate is still quite thick, don't worry – it's the additional jelly content that does that.
Add the melted chocolate to the cream cheese and stir to combine.
Finally mix the cream through thoroughly and then pour the mixture into the prepared base.
Topping
Cut up 1/3 a block of chocolate and put on the top of the cheesecake.
Put the cheesecake in the fridge to set for a minimum of 4 hours.
ENJOY!