This mother has given birth to a 6kg baby girl
Publish Date

Friday, 9 June 2017, 12:00PM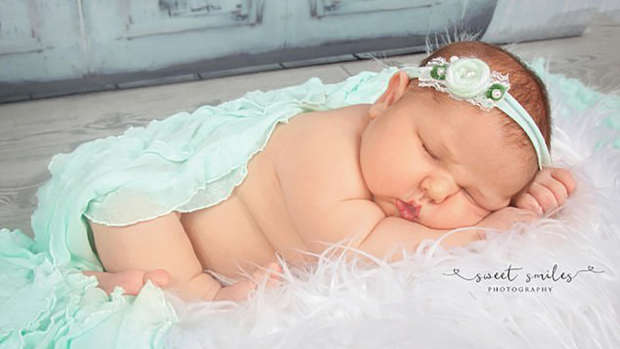 It was a birthing miracle she didn't see coming.
Proud mum Chrissy Corbitt welcomed a 6kg baby girl - almost twice the average weight of a female baby - at the Orange Park Medical Center in Florida.
Chrissy likened the size of her baby Carleigh to a toddler's and has already bought her outfits meant for a nine-month-old, according to the Daily Mail.
"When the doctor was pulling her out of me I just start hearing them all laughing and excited in the operating room," Chrissy told ABC News.
"They were throwing out numbers and when they showed her to me and said 13.5, I couldn't believe it.
"It looked like they pulled a toddler out of my belly. She's so big."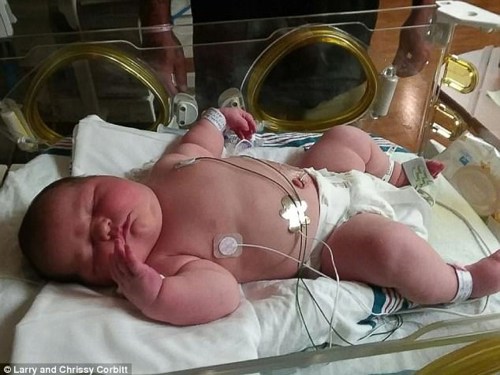 Chrissy - who called on Debbye Benson of Sweet Smiles photography to document this momentous occasion - gave birth to her fourth child on May 15.
Doctors performed the C-section and were equally as shocked when they pulled Carleigh out.
Her husband Larry, who was eagerly awaiting the delivery, recalled: "It was so funny because she had a C-section so all the blankets were over her so you couldn't see what was going on.
"The baby was so heavy they were expecting Chrissy to deliver twins.
"The doctor said, 'Oh my gosh, she's going to be 15-pounds.' I remember the doctor saying, 'I don't think this baby is going to end. Are there two of them?'"
"Her cheeks were so chunky and she was just so fat. She was so gorgeous, of course."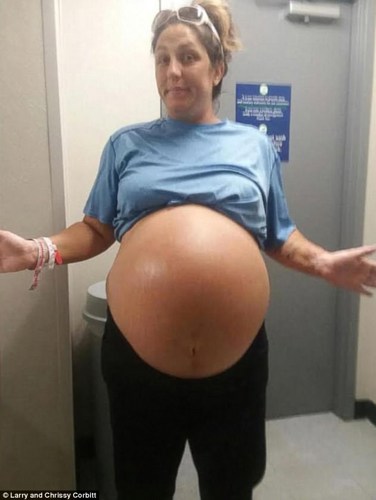 But Carleigh could have even been much heavier. She arrived a week earlier than her due date, ABC reported, which means that had she arrived in time she would have weighed 14 pounds (6.3kg) - the same weight as the heaviest baby born in the United States this year.
"It was crazy. Chrissy wasn't gaining any weight for the past three weeks of her pregnancy. It was just Carleigh gaining weight," Corbitt said.
While this would have proven a challenge to any mother, giving birth to Carleigh may not have been her biggest hurdle.
Twenty-seven percent of her body was covered in wounds after a fire ravaged her kitchen. The mother-of-four was also anaemic while pregnant but still managed to push through the delivery without complications.
Larry said of his wife and newborn baby: "They're both doing great now, my wife is a trooper for everything she's gone through."
This article was first published on Daily Mail and is republished here with permission.