Watch the unbelievable moment a woman gives birth after not realising she was pregnant!
We've all heard those unbelievable stories of women who aren't aware that they're pregnant suddenly giving birth.
Well, for 25­-year-old British woman, Stacey, that's exactly what happened …
And what's even more astounding is that she had been to the doctors for a pregnancy test and it came back NEGATIVE!
Her shocking story was revealed through the UK TV show Ambulance after a panicked caller revealed that her friend had just given birth in a hotel room despite not knowing she was pregnant.
"She's literally just had a baby," the caller can be heard telling the emergency call centre staff.
As the dispatch staff helps talk the caller through what she should be doing, in the background of the call you can hear the baby – a little girl – crying.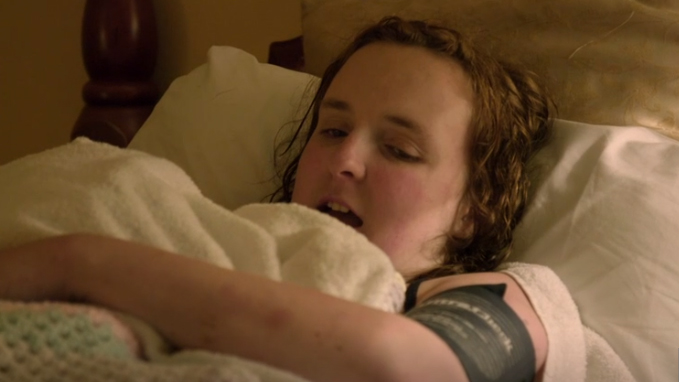 Photo / BBC
When the paramedics arrive new mother Stacey – who was at the hotel for a Harry Potter convention - explained how she had experienced "really bad back pain" and that the next thing she knew she was pushing.
After being asked if she really had no idea that she was pregnant, Stacey said: "Well I've been at the doctor's today 'cause I have got like a bump but they've said the pregnancy test said no, negative."
She went onto reveal that the doctors had believed her baby may have been a cyst ... but evidentially that didn't end up being the case. Thankfully, mother and baby were both completely fine and healthy.
When the paramedics asked what she would call her baby girl, the Harry Potter fan decided to name her new-born - who ended up having "ginger" hair - Hermione after the character from her favourite book series. However, Stacey later ended up settling on the name Elizabeth Annabelle.