What type of milk should Kiwi toddlers drink?
Publish Date

Friday, 19 January 2018, 8:00AM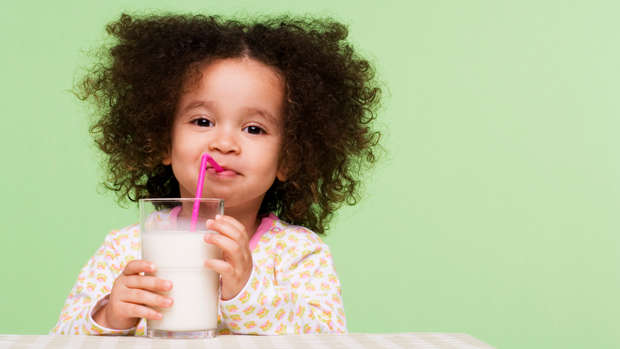 Low fat or full cream?
It's a question every parent of a toddler has to ask - and the findings of a just-published suggest most pick the latter.
Among them is North Shore mum Tarryn McInerney, who also gives Brodie, 3, and Riley, 4, a little almond milk on the side to keep them happy and healthy.
"At the end of the day, I think it's better they drink than not drink."
While it's often said small children need full-fat milk, official Ministry of Health guidelines recommends toddlers older than 2 years old daily drink preferably two to three serves of reduced-fat milk daily - advice that surprised McInerney.
One serve is one cup or 250ml and full-fat milk are generally blue or silver-top milk, while low or reduced-fat milk are light blue, yellow or green-top milk.
A new study, just published in the New Zealand Medical Journal, showed three-quarters of 1,329 pre-school children captured in the data were drinking full-fat cow's milk, with 26 per cent having low or reduced-fat milk.
More interesting still was the finding that the odds of consuming plain low or reduced-fat milk were increased in overweight children - yet there was no such link with consumption of full-fat cow's milk.
The authors reported that finding could suggest parents of overweight children were more likely to adhere to dietary guidelines to manage weight gain in children.
"However, this hypothesis is assumed to be true only if parents/caregivers have an accurate perception of their young children's normal weight status," they added.
The authors say what type of milk kids were drinking could suggest much about their environments, with the potential to be used as health indicators.
The research drew on a cross-sectional study of children two to five years old, between August and October 2012, and found that cow's milk was consumed regularly by 88 per cent of preschoolers.
"We found that most children drank cows' milk, but that the majority drank full-fat milk," said lead author Associate Professor Pamela von Hurst, of Massey University's School of Sport, Exercise and Nutrition.
The consumption of low or reduced-fat milk was found to be influenced by several socio-demographic factors, including age, maternal education, ethnicity and residential region.
Maori and Pasifika children and those living in the South Island were more likely to drink full-fat milk.
Identifying the factors which influenced what type of milk kids were drinking offered guidance for targeted interventions to improve consumption behaviour, von Hurst said.
But further research was needed to investigate parents' knowledge about dietary guidelines, and to determine the causal relationship between obesity and milk-type consumption.
"The findings of this study may have important implications for developing and shaping interventions and in helping shape public health policy and practice to promote cow's milk consumption in preschool children."
This article was first published on NZ Herald and is republished here with permission.