Woman bans her husband from bathing their daughters
Publish Date

Wednesday, 20 December 2017, 7:30AM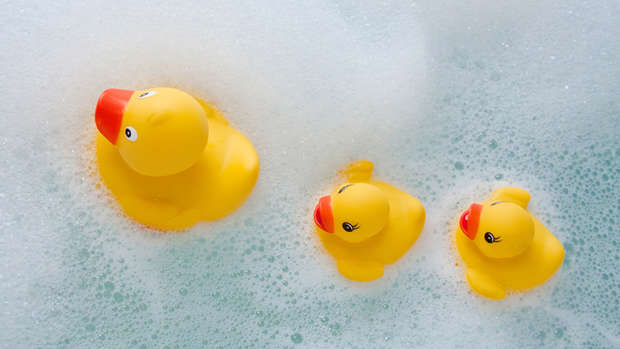 A woman has refused to let her husband bathe their young daughters saying she doesn't "feel comfortable for a man to do this".
The Queensland mother took to social media to announce the "bath ban" she's imposed on her husband.
The woman explained that she feels her husband shouldn't bathe their young daughters "because they have different body parts".
Her husband has been left angry, upset and frustrated at the decision.
"'So hubby is upset with me because I have told him that I don't (want him to) wash our two daughters in the bath or shower," she said.
"Hubby thinks I think ill of him, but it's always been this way for me.
"People play the 'I was molested card' so very often these days, I just don't want in any way to give my kids the chance to even think about that."
However, the woman has revealed she feels comfortable with her husband bathing their young son, saying she "just believe that girls should be getting washed by their mothers and boys get the same from their fathers."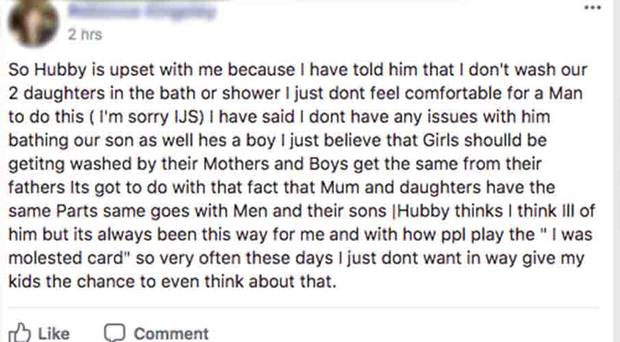 Photo / Facebook
A number of commenters slammed the woman's treatment of her husband, saying she's treating her partner like a criminal.
"You have more than a few screws loose, you shouldn't even be thinking like that putting your partner in the same category as a child sex predator," one man said.
"What about single parents? Should they not bath their son or daughters in case they molested them?" another commented.
"This post says a lot about how you see yourself and your negative way of life. Sad how you tell your husband not to bath his own kids."
One person accused the woman of sexualising bath time and creating unwanted stigmas.
However, one commenter jumped to the defence of the woman, saying: "Kids need our protection from the evils of [the] current world it's not long before everything goes to s**t".
This article was first published on NZ Herald and is republished here with permission.