Woman reveals her relatives think she's too OLD to start a family with her husband - she's 34!
Publish Date

Thursday, 19 July 2018, 10:30AM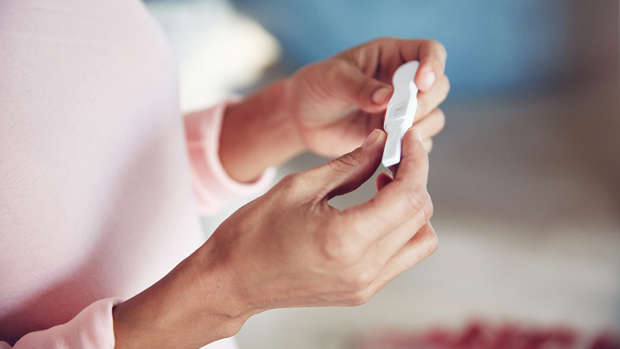 A woman has shared her frustration at being told she was "too old" to start a family at the age of 34.
The woman took to the parenting forum Mumsnet to explain she would love to have children with her husband of five years, but keeps being told she's too old by family and friends, according to the Daily Mail.
"It makes me sad but a part of me feels I am being unreasonable and maybe everyone has a point?" she said.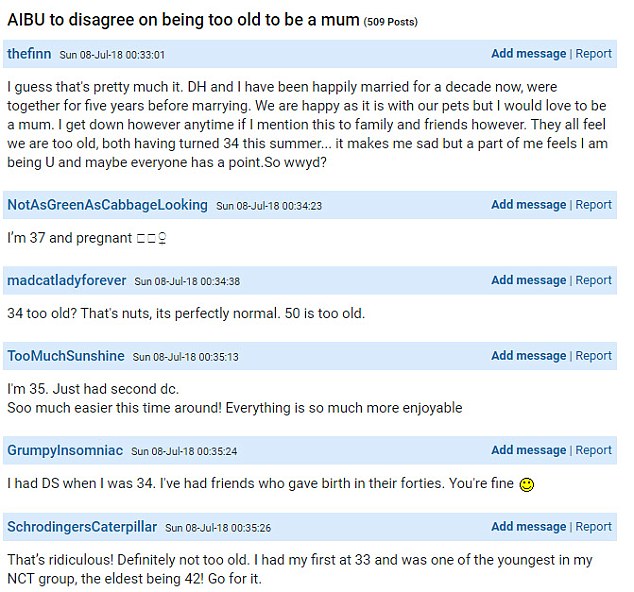 She was met with an outraged response from others who had given birth in their 30s, with one arguing it's the "norm for educated career women".
"Twenties was probably more common in your parents' day. 34 is not even considered an older mother from a medical perspective!"
Other mothers agreed, with one exclaiming: "I'm 37 and pregnant", another writing: "34 too old? That's nuts, it's perfectly normal. 50 is too old", and one adding: "I was 35 and 39. 34 is not too old!"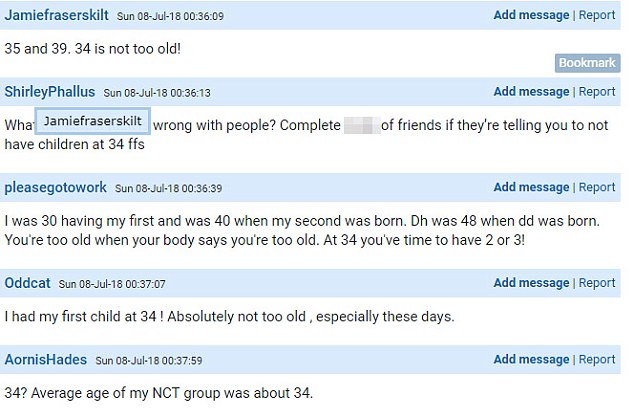 Another wrote: "I'm 35. Just had second dc (darling child). So much easier this time around! Everything is so much more enjoyable".
Meanwhile, many more mothers shared their circumstances, with one revealing: "I had DS (darling son) when I was 34. I've had friends who gave birth in their forties. You're fine".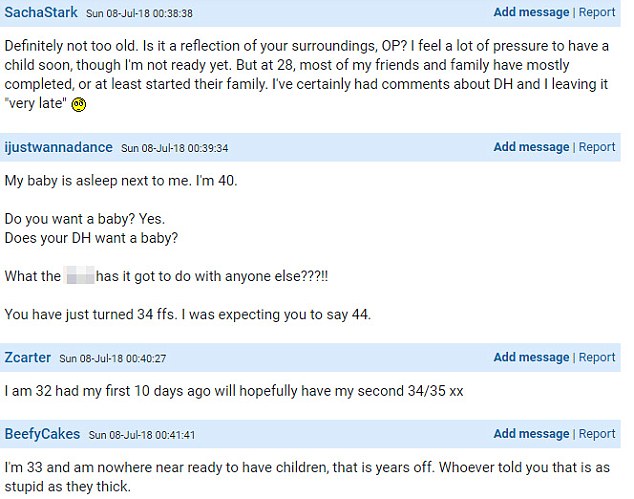 And one angry mother wrote: "That's ridiculous! Definitely not too old. I had my first at 33 and was one of the youngest in my NCT group, the eldest being 42! Go for it."
Agreeing, another said: "I was 30 having my first and was 40 when my second was born. Dh was 48 when dd was born. You're too old when your body says you're too old. At 34 you've time to have 2 or 3!".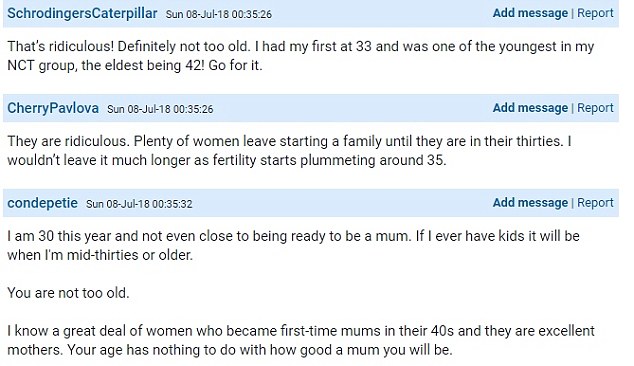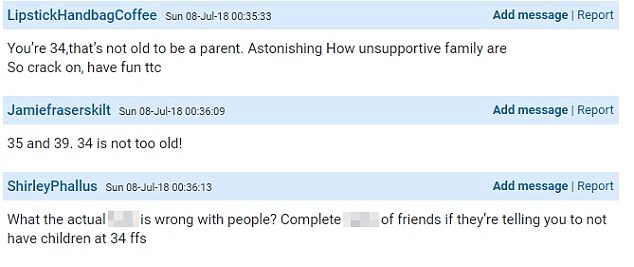 Other women without children joined the discussion, with one admitting: "I am 30 this year and not even close to being ready to be a mum. If I ever have kids it will be when I'm mid-thirties or older. You are not too old."
This article was originally published on Daily Mail and is reproduced here with permission.