Woman shocked to discover 'kidney infection' was actually a BABY
Publish Date

Tuesday, 8 August 2017, 9:53AM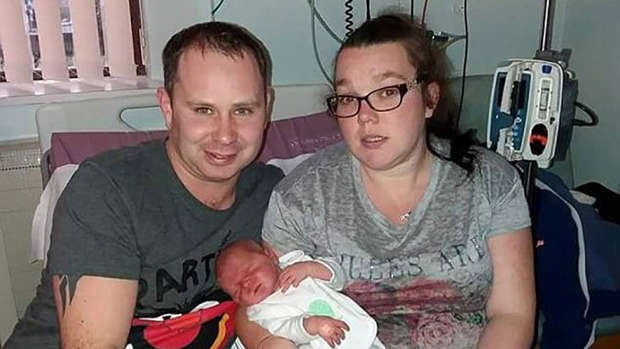 A woman has spoken of her shock, after discovering her "kidney infection" was a full-term baby.
She gave birth to the little boy less than 24 hours later on her grandmother's sofa. Her labour lasted only 22 minutes. 
Not only did Katie O'Brien, 25, have no idea she was pregnant, but in the months leading up to the birth, she had lost almost 12kg, according to the Daily Mail.
Katie said she did not feel her son move once during the nine months that she carried him and there was no hint of a baby bump.    
She said: "When my GP's receptionist called me and told me he thought I was pregnant, I was so shocked, I nearly dropped my phone.
"I had been with my boyfriend, Ryan, for four years, but we certainly hadn't been trying for a child."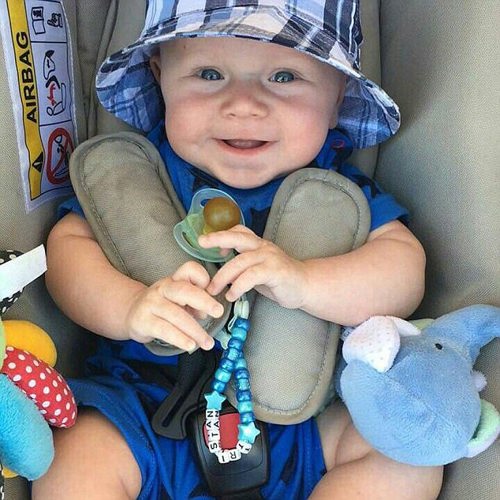 Complete shock
Katie went to the doctor on March 2, after a day of going backwards and forwards to the toilet. She'd also experienced a pain down the side of her right hip.
Suspected of having a kidney infection, she was asked to produce a urine sample.
"Typically, I couldn't give one at the surgery," she said, "so took the sample pot home with me."
"I thought it must be nerves, but was fine when I got home and took the sample back to the surgery later that day."
But, waiting at the bus stop afterwards, she received a phone call from the GP's receptionist, telling her the doctor thought she was pregnant.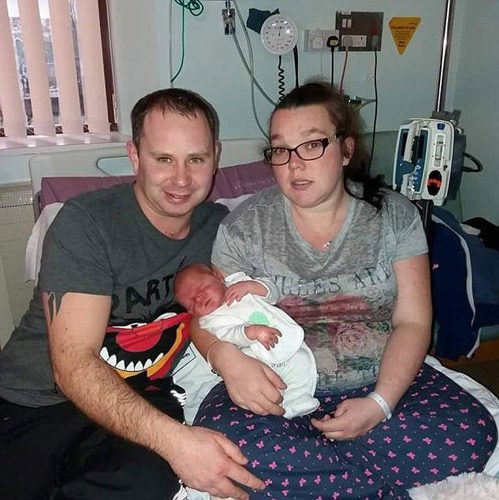 Back home, bursting into the front room, she found her grandfather Anthony Warburton - who she lives with as well as grandmother Joan - chatting to her aunt Tracy.
"I remember blurting out, 'I might be pregnant. My GP says I need to get to the hospital,' and seeing their jaws drop," recalled Katie.
Retired miner Anthony, 69, jumped up, steering her out of the house and into the car.
"Overwhelmed, I was panicking and crying," said Katie.
"Grandad was brilliant. So calming, he kept telling me everything would be fine."
I didn't even have a bump 
At Ystarad Mynach Hospital, they were joined by her mother, Kay Shingler, 45, Joan, 65, and her cousin Chantelle Evans, 18.
She vividly remembers the moment when the sonographer ran a scanner over her stomach and she heard her baby's heartbeat for the first time.
She said: "I looked down at my tummy, but I didn't even have a bump.
"Over the previous nine months; I'd actually been dieting and had lost a stone and a half."
Katie still could not comprehend how she could be pregnant.
Her periods had been irregular, but that was normal for her and she had not felt the baby move once.
She had an even bigger shock when the doctor said he believed the baby was full term.
"You're going to be a dad"
As her grandfather drove her to go to another hospital where she'd been told to go - the Royal Gwent, 45 minutes away - Katie realised there was someone else she needed to tell.
"On the way, I suddenly realised I hadn't told Ryan yet," she said.
"It was 5.30pm, so he'd just finished work. Phoning him, I announced, 'I'm on the way the hospital. You're going to be a dad."
"After a moment's silence, he simply replied, 'I'll meet you there.'"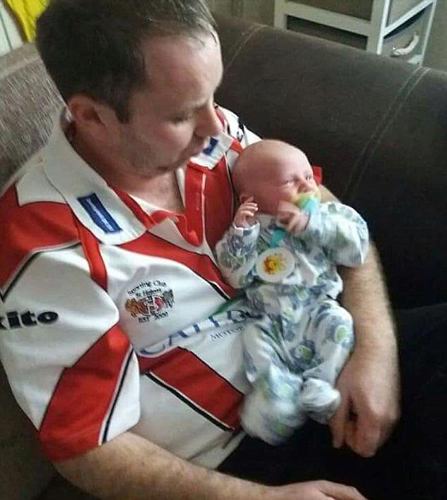 During the journey, Katie started worrying about the nights out she'd had - not knowing she was pregnant - including a major 18th birthday celebration in February for Chantelle.
"I'd had a few heavy nights, with plenty of boozing," she admitted. "Now I was terrified in case they'd harmed my baby."
But there was little time for regrets.
Met by factory worker Ryan, 29, at the hospital, Katie recalled: "He asked, 'Why didn't you tell me?'
"When I told him I didn't know, we both burst out laughing and he told me it'd be fine."
I couldn't resist the urge to push 
Katie was examined and told she was not in labour yet and sent home, but was warned she could give birth at any minute.
She pulled her pyjamas on and went to bed, only to wake in the middle of the night in agony.
She went to the toilet, trying not to disturb the sleeping household.
But her aunt found her leaning over the wash basin and realised she was in labour.
As her grandmother called the hospital for advice, Katie lay down on the living room sofa, where she could no longer resist the urge to push.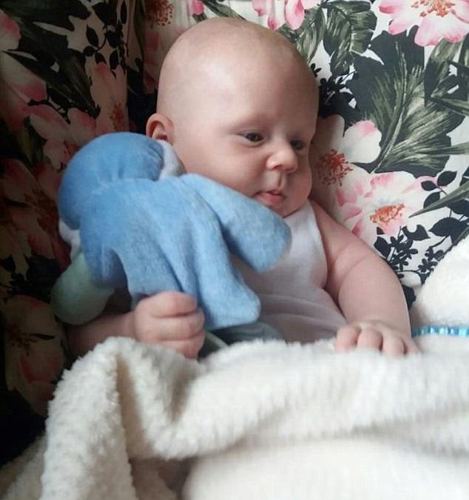 She said: "Auntie Tracy whipped off my undies and, wailing, I pushed with all my might, but the baby was stuck."
Luckily, two paramedics arrived seconds later, helping to deliver a baby boy.
"When I heard him cry, I felt shock, surprise and then pure love," said Katie. "I couldn't believe I'd had a healthy baby just one day after discovering I was pregnant.
"It had been so quick - taking just 22 minutes and three pushes - that I hadn't even had time to call Ryan."
He'd been tucked up near my ribs 
Taken to Royal Gwent Hospital for checks, Ryan met Katie and their 6lb 3oz baby, who they named Tristan, there.
"I remember him just beaming from ear to ear and saying, 'He's perfect,' she said.
Mum and baby stayed in hospital for a week to check her high blood pressure after giving birth, and monitor Tristan's sugar levels.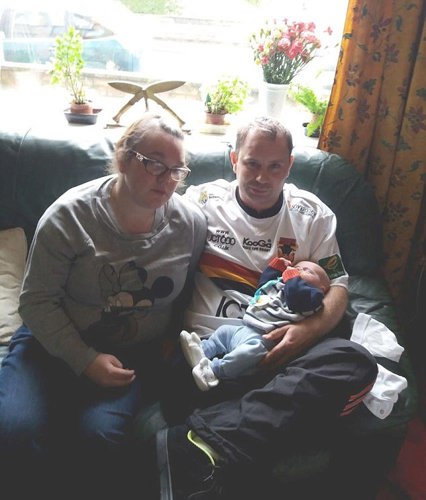 Katie was told he had probably been tucked up near her ribs throughout her pregnancy, which is why she had not felt him.
Now 22 weeks old, Tristan is thriving and Katie and Ryan hope that, one day, he will have a little brother or sister to play with.
She said: "I love being a mum. I'm quite lucky with Tristan actually. He only wakes up once a night for a feed, so I have loads of energy to play with him during the day.
"Me and Ryan might go on to have more kids, but we'll plan it next time and I'd have a natural birth in a hospital.
"We hope to move in together and I can't wait to see what the future holds for our new family."
This article was first published on Daily Mail and is republished here with permission.