Working mother leaves stay at home mums outraged after asking: 'what do you do all day?'
Publish Date

Wednesday, 24 January 2018, 8:00AM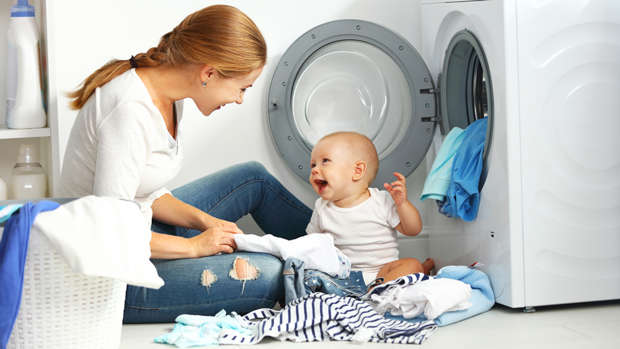 A woman has ruffled the feathers of stay-at-home mums after questioning what they "do all day" on a parenting website.
The curious user took to Mumsnet to ask how housewives keep themselves occupied once the chores are done - but got more than she bargained for once the sarcastic responses came flooding in, the Daily Mail reports.
The unnamed woman, believed to be from the UK, explained that she was keen to hear from women who spend their days looking after the children and running the house - not those who worked from home.
Her curiosity resulted in a flurry of acerbic messages from homemakers who were far from impressed with her question - and accused her of being judgmental about women who did not have a career.

The original poster wrote: "Those who choose to be a stay at home mum or homemaker, who don't 'have' to work - what do you do all day?!
"I'm talking the SAHM's [stay-at-home mums] who don't work from home. Who don't have to look after the kids all day. If you've done cleaning, washing, shopping then how do you fill your day?"
One of the first responses to her question was a somewhat blunt "you're brave", to which she replied: "I know, I fully expect to be jumped on by the working mums or those who feel this isn't goady [sic.] but it's a genuine question."
Clearly offended at her the question, one person wrote that they do "whatever the f*** they like", and another claimed they "pick their nose and scratch their a***."
Another joked that all housewives spend their days smoking marijuana while "scratching their bottoms".
The question prompted debates among the users to after one of the women passed judgement on those who spend "their whole week cleaning" and added that she had a cleaner.

Whilst most of the responses were laced with sarcasm, some replied with helpful tips in case becoming a stay at home mum was something she was interested in. 
Some even gave full lists of their daily itinerary explaining what they get up to throughout the day while their partner is at work.
One stay-at-home mum said that she cleaned the horses out, read her books, did some cleaning, exercised and enjoyed coffee and lunch with friends. 
This article was first published on Daily Mail and is republished here with permission.