Complaints laid as sparrows seen to poo and eat fresh produce in supermarket
Publish Date

Friday, 31 March 2017, 9:09AM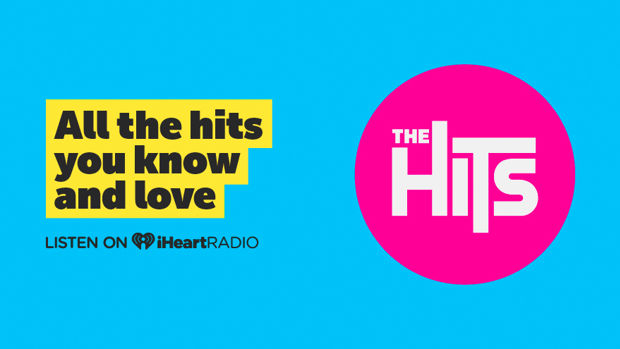 A Hastings woman has laid two formal complaints against Countdown Hastings after she saw a surge of sparrows sit and poo on fresh produce.
Lorraine McCann was shocked when she went to do some grocery shopping on Friday March 17 to find sparrows defecating on the lettuces and capsicums and eating the apples.
"I am not usually one to whinge but people need to be aware as you can clearly get quite sick from it. I don't think Hastings needs another epidemic after the water crisis last year."
Countdown operations manager Gordon Adams said they were aware of the problem and were doing everything they could to remove the birds as quickly and humanely as possible.
"We have contractors coming in this week to do a concentrated ozonation. We have also already put a number of measures in place to prevent more birds entering the store."
Mr Adams said they installed an ozonation system at a considerable cost and they had done culls where appropriate to do so and used scare crops to keep them away, among other things.
Ozone is a naturally occuring gas that birds don't like and is often used by pest controllers to move birds along.
Ms McCann said when she went back last Friday on March 24 a "plague" of sparrows were still there among the fruit and vegetables.
"I watched the sparrows sit on the top shelf and could see the poo drop down on to the capsicums."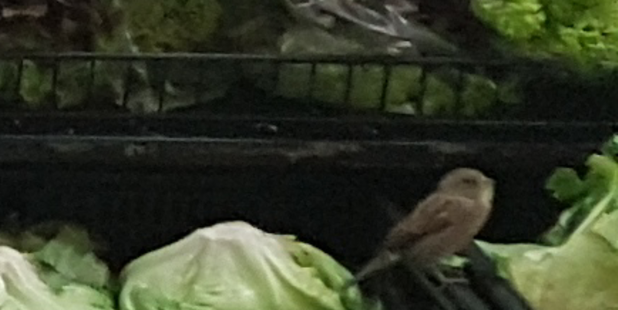 One of the sparrows among the fresh produce at the Countdown in Hastings. Photo/ supplied.
Ms McCann had laid two formal complaints to the Ministry for Primary Industries.
An MPI spokesman said the issue was referred to the head office of Progressive Enterprises and no further investigation was being followed by MPI at this stage.
"The store has implemented additional pest control equipment and additional fixtures."
The spokesman said the issue would be continuously managed by Progressive Enterprises under its pest control scheme within its Deemed Food Control Plan registered with MPI, verified by a third party verifier.
Due to the ongoing improvements required and the complexity of completely eradicating the birds in the store the issue would be long-term managed by the company.
Ms McCann was "pissed off" that people had not been made more aware about the problem.
"They could have at least put a sign up to warn customers to wash their produce or put a net over the open fruit and vegetables while the problem was still going on. I think it's about time people knew about it."
This article was first published on NZ Herald and is republished here with permission.