Cyclone Pam - All You Need To Know
Publish Date

Sunday, 15 March 2015, 2:45PM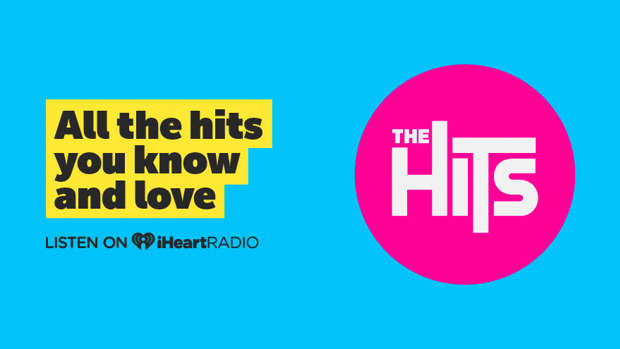 Heavy rain, severe gales and swells are starting to hit the North Island as Cyclone Pam makes its way past New Zealand.
Northland
The Northland Civil Defence Emergency Management Group said although the area looked set to be "spared" the worst of the remains of Cyclone Pam, severe gales and heavy rain would still hit this afternoon and overnight.
MetService has issued a severe weather warning, forecasting a period of heavy rain from midday today until Monday morning. Around 80mm to 100mm of rain was expected to fall.
MetService have also warned that gale force south easterly winds would hit eastern parts of Northland this afternoon.
These winds could rise to severe gales, gusting up to 120km/h this evening, before eventually weakening on Monday morning.
Residents were warned that winds of this strength were likely to cause damage to trees and powerlines, and could lift roofs and make for hazardous driving conditions.
Spokeswoman for the Northland Civil Defence, Shona Morgan, said all Northlanders should take the usual precautions for strong winds and rain.
This included securing large heavy objects or anything that could be potentially dangerous.
Yachties were also encouraged to check their moorings and ensure their vessels were properly secured.
"Provided people take the usual precautions and adopt a common sense approach, we are not anticipating too many issues beyond those these conditions would normally bring.
"Civil Defence will continue to monitor the situation closely over the remainder of the weekend and will update the public as required."
Northland CDEM Group's Facebook page:www.facebook.com/civildefencenorthland
Auckland
Auckland Civil Defence said periods of heavy rainfall and strong winds were likely to affect the entire Auckland region overnight and into tomorrow.
It said general disruption across the city from localised problems was more likely than prolonged power outages or significant damage.
Residents north of Whangaparaoa were warned seas could rise to around 3.5m this afternoon and rise further to 5m on Monday morning. Streams and rivers could also flood north of Whangaparaoa.
The Civil Defence also warned that coastal erosion should be expected for low-lying coastal communities north of Whangaparaoa when high tide hit on Monday.
Communities with the highest risk included Leigh, Omaha, Point Wells, Whangateau, Waiwera, Orewa.
Some coastal roads on Whangaparaoa Peninsula may be impacted at Arkles, Matakatia and Hobbs Bays.
Areas north of Orewa could expect periods of heavy rainfall between 7pm tonight and 9am tomorrow.
Bay of Plenty
MetService have warned that severe wind and heavy rain was likely for the Bay of Plenty, especially east of Edgecumbe from tonight.
This would include southeast gales gusting 120km/h, with gusts in excess of 160km/h possible in the east.
Around 200mm of rain was expected to hit the eastern Bay of Plenty area from Sunday evening through to Monday morning.
Bay of Plenty Civil Defence has urged residents to ensure they are adequately prepared.
Residents were urged to secure or move indoors any large heavy objects outside that could blow around in high winds, like outdoor furniture and rubbish bins.
They were also encouraged to lift valuable household items and chemicals as high above the floor as possible.
Those in the area should also avoid driving if possible.
Regular updates will be provided on Bay of Plenty Civil Defence Emergency Management's website: www.bopcivildefence.govt.nz
Gisborne
Gale-force winds and huge swells were expected to lash the east coast from midday today.
Gisborne emergency manager Richard Steele said winds of up to 150km/h had been predicted. "[These] will cause damage especially in areas exposed to the southeast."
Mr Steele said there had been widespread concern after the storm was reported as worse than Cyclone Bola - which caused severe damage in 1988 - but Pam was a very different kind of storm.
"It is more intense - faster, but on a different track. People remember distinctly what happened with Bola, rivers flooded and there was silt spread all over the place. That is not going to be the case here."
Mr Steele said those on the coastal strip would get hammered. Swells up to 9m were expected. "It's also going to be windy as hell and the rain is going to feel much much worse that it is."
He said communities like Tolaga Bay, Tokamaru Bay and Anaura Bay would be hit hard. Power cuts across the region were likely and residents needed to have back-up supplies or at least gas for cooking.
Civil Defence information here: www.gdc.govt.nz/civil-defence/
Hawkes Bay
Coastal settlements in the Hawkes Bay were most likely to be affected by severe weather, the Civil Defence said.
Hawkes Bay's emergency manager Ian Macdonald said the major concern was heavy swells, which were due to hit tomorrow afternoon.
"At this stage the rain and the wind is not likely to cause us any major issues, but the swell is probably our biggest concern, in particular the settlements of Te Awanga, Haumoana and Waimarama.
"We've been already out talking to those residents, who are likely to be impacted, giving them advice around making their properties secure and getting ready for evacuation should they need to.
"These are areas which in the past have been impacted, so it's just a matter of our local guys getting out there, talking, and getting people prepared if they have to evacuate."
- NZ HERALD