Dallas Shootings: 4 Police Officers Shot Dead By Snipers
Publish Date

Friday, 8 July 2016, 4:39PM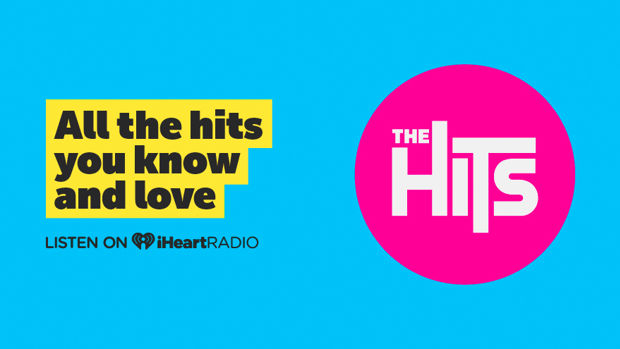 There is chaos in Dallas as eleven police officers were shot at a protest over two recent fatal police shootings of black men.
Dallas Police have just confirmed that a fourth officer has died from their injuries, after another 3 were earlier confirmed deceased.
Update: pic.twitter.com/qBJe3q0EtN

— Dallas Police Depart (@DallasPD) July 8, 2016
• Eleven officers were shot at a Dallas rally, four fatally.
• Snipers were believed to be acting in response to this week's shootings of African-American men by police officers.
• Police have tweeted a picture of the gunman at large asking for the public's help. The man pictured has handed himself in.
• Police have apprehended a second suspect after a shootout. He was found with a suspicious package next to him.
LATEST: An alleged suspect was in a shootout with Dallas SWAT officers, Dallas Police Department said in a press release. A suspicious parcel was discovered near the suspect's location and is being secured by the DPD bomb squad.
Multiple gunshots audible in video shot by #Dallas witness who describes hectic scene. "I am so scared."https://t.co/83AKzpOtix

— ABC News (@ABC) July 8, 2016
CAUTION: disturbing content in the below video.
Video from a protestor as the shooting began. Jesus. Disturbing content. #Dallas #DallasPoliceShooting pic.twitter.com/yhPTI9KC2g

— Andy Cole (@AndyCole84) July 8, 2016
#BREAKING: Our cameras captured several shots ring out during a protest in Downtown Dallas pic.twitter.com/OWOBOOI8Jg

— FOX 4 NEWS (@FOX4) July 8, 2016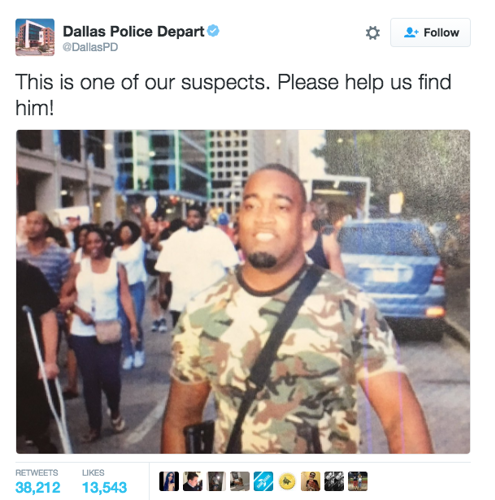 Earlier, Dallas police tweeted out the above picture of a 'suspect', who has since handed himself in. The man in question appears to be shown amongst other bystanders, in footage taken after the shooting:
Hey @DallasPD you look like idiots. Your so called suspect is right in front of you. I am appalled #Dallas pic.twitter.com/HmkyZha8CX

— Not Bill Walton (@NotBillWalton) July 8, 2016
- NZME