Deadly Quake: At Least Two Dead, Widespread Damage
Publish Date

Monday, 14 November 2016, 7:48AM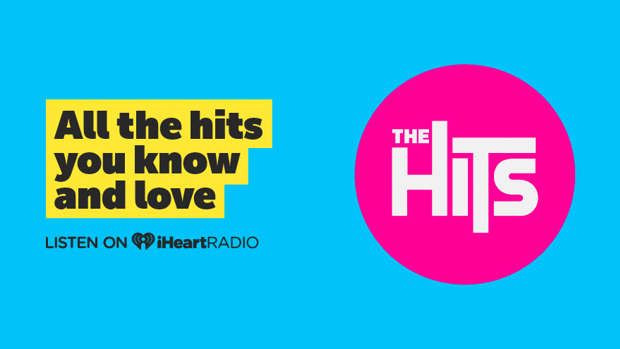 THE QUAKE AND AFTERMATH
• Initial 6.6 magnitude earthquake revised to 7.5
• More than 100 aftershocks, many over magnitude 5
• At least two people have been killed amid reports of many other casualties - one victim suffered a heart attack, another was killed in a historic homestead in Kaikoura
• It is understood a number of people in the North Canterbury region were treated after suffering non-fatal heart attacks after the quake. Several have occurred at evacuation centres.
• Tsunami waves of up to 2m hit in Kaikoura. Waves also reported Wellington
• Tsunami warnings for entire East Coast and people are being advised to head for higher ground as waves of up to 3m still likely
• update: 245 emergency 111 calls have been taken by @NZFireService since the midnight quake (nationwide)
Official statement regarding today's examinations. Exams to continue where schools are open: https://t.co/wx2DSHbpkA

— NZQA (@NCEAexams) November 13, 2016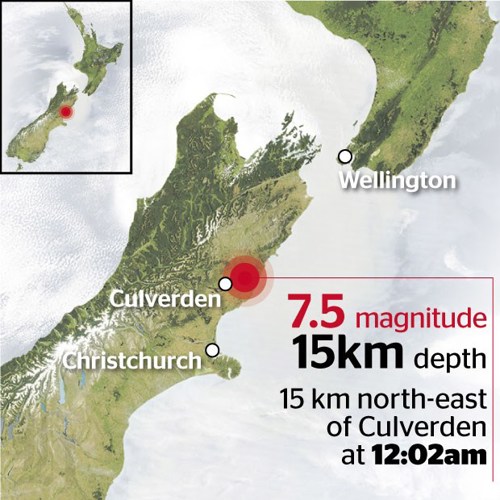 TRANSPORT, SERVICES & SCHOOLS
• Power is out in many areas
• Roads damaged heading into Cheviot
• NZTA asking people to delay travel on SH1 between Picton and Christchurch and over the Lewis Pass. A number of section of SH1 and SH7 are closed due to slips and visible damage
• KiwiRail has suspended all services. The North Island Main Trunk line (NIMT) south of Palmerston North and in the South Island have been cancelled until further notice.
• Exams postponed at Massey University's Wellington and Manawatu campus.
• Schools from North Canterbury to Wellington told to stay shut until assesments can be carried out on the buildings. Auckland campus exams still on
• Vodafone conducting a full assessment of moble and fixed line networks. Power outages have impacted a number of sites and backup generators are being used. There are a small number of sites down, mainly in the Wellington and Christchurch regions.
people in all coastal areas should stay away from beaches and shore. Do not go sightseeing. Follow instructions of local authorities. #eqnz

— MCDEM (@NZcivildefence) November 13, 2016
People in coastal areas should:
1. Stay out of the water (sea, rivers and estuaries, including boating activities) 
2. Stay off beaches and shore areas
3. Do not go sightseeing
4. Share this information with family, neighbours and friends
5. Listen to the radio and/or TV for updates
6. Follow instructions of local civil defence authorities
More damage along Leader Road, just inland of SH1 #eqnz pic.twitter.com/reTkq2k4Wr

— Thomas Mead (@ThomasMeadia) November 13, 2016
Evacuation centres:
• Christchurch - Linwood College at 85 Aldwins Rd has been set up for overnight accomodation, Akaroa School Hall is also open for people who need somewhere to go in the peninsula
• Marlborough - The following facilities are identified as Emergency Response Centres: Okiwi Bay Fire Station/Community Hall, Rai Valley School, Canvastown Te Hora Marae, Havelock School, Okaramio Community Hall, Renwick Community Hall, Wairau School/Community Hall, Linkwater Community Hall/Fire Station, Picton - Waikawa Marae, Rarangi Community Hall/Fire Station, Riverlands School, Seddon School, Ward School.
• Leithfield School in rural North Canterbury is filling with families seeking refuge
• Wellington - Biz Dojo is open now for people living in the CBD, and Houghton Valley School near the south coast is also open