Detectives uncover new lead in Madeleine McCann disappearance
Publish Date

Monday, 6 November 2017, 8:00AM
Detectives searching for Madeleine McCann have travelled to Bulgaria in an attempt to locate a paedophile's widow known as the 'woman in purple' - a figure keeping the investigation alive. 
About 8pm on the evening of May 3, 2007, Jenny Murat, a British expatriate living in the coastal village of Praia da Luz on Portugal's Algarve, noticed a woman staring intently at an apartment block next to the Ocean Club, a small holiday complex popular with British families.
Sometime during the next two hours, three-year-old Madeleine McCann disappears from an apartment in that same block as her parents dine with friends nearby.
The suspect is believed to be Bulgarian and was living in Praia da Luz with her partner, a man of German or Eastern European descent who is now believed to be dead, at the time of Madeleine's disappearance, the Daily Mail reports. 
And police are now scouring her home country in an attempt to make a breakthrough in the long-running case.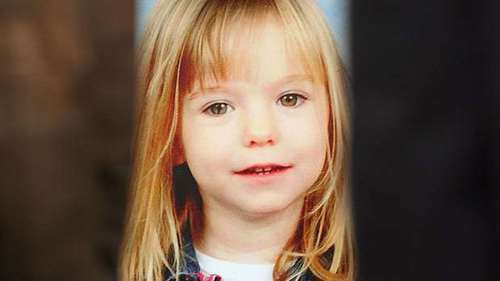 It is thought that police interest is linked to discoveries about her late partner's history. 
He is understood to have been a paedophile, according to The Sun, and he and the woman in purple vanished shortly after Maddie disappeared.  
Talking of when she spotted the woman in purple, Mrs Murat said: "I saw the woman standing on the corner of the street.
"She caught my eye because she was dressed in purple-plum clothes. It struck me as strange.
"It's so usual for anyone, particularly a woman, to be standing alone on the street in our resort, just watching a building. 
"The next morning, we heard that a little girl had gone missing, and I later told police about the woman I'd seen right outside,' Mrs Murat continued. 'I didn't recognise her and don't have a clue who she is, but she seems a bit suspicious."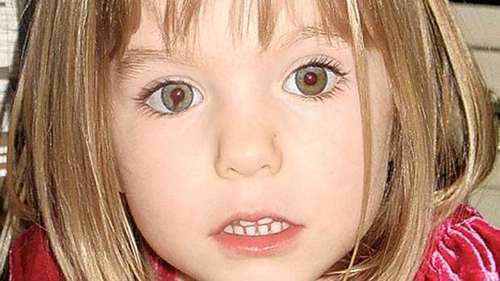 It is this 'woman in purple', the Mail understands, who is keeping alive Operation Grange, the marathon reinvestigation of the Madeleine McCann case by Scotland Yard, now in its sixth year.
A source told The Sun: "There is no evidence they were involved but it would be good to eliminate them from the investigation."
In the past few months, the Grange team — now down to four detectives from a peak of 31 — has been crisscrossing Europe trying to locate the woman.
Their budget had been due to run out in September, but officers are understood to have used the 'woman in purple' line of investigation to persuade the Home Office — which is financing the inquiry from central government funds — to grant a six-month extension. 
The £154,000 agreed will allow inquiries to continue until March, taking the total spent on Operation Grange near to £12 million.
Given that Mrs Murat (whose son Robert was arrested as a suspect two weeks after Madeleine's disappearance, but cleared of any involvement) raised the alarm about the woman on the morning after the alleged abduction, it must be asked why it has taken ten years for attention to focus on this suspect? Equally pertinent, perhaps, is the question: why is the British taxpayer being asked to finance Operation Grange further when all other leads have come to dispiriting dead-ends?
During the past six years, a string of theories and suspects have come and gone. Variously, the spotlight has fallen on a group of British contract cleaners working in the resort, a smelly, pot-bellied man, a burglary gang posing as charity collectors, child-traffickers, gypsies and so on.
Of course, it must be acknowledged that the suffering of Madeleine's parents, Gerry and Kate McCann, over their daughter's disappearance is as unimaginable as it is unending.
Every parent will sympathise with their conviction that, until proven otherwise, Madeleine may yet be found alive and well.
But the brutal and tragic truth is that it is more than probable the woman in purple is unlikely to be the key to solving this mystery.
This article was first published on Daily Mail and is republished here with permission.