Footrot Flats creator Murray Ball dies
Publish Date

Monday, 13 March 2017, 5:25AM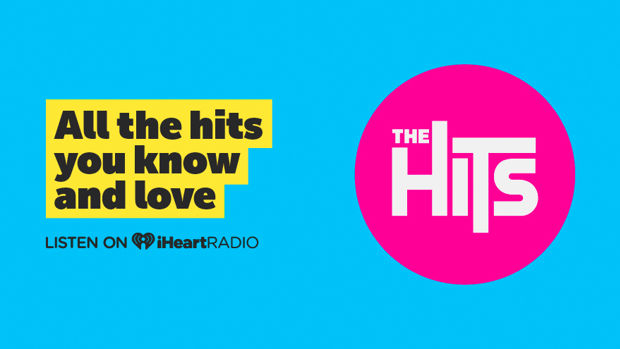 Footrot Flats creator Murray Ball has died, aged 78.
Friend and long-time collaborator Tom Scott said he received a call this afternoon to say Ball had passed away.
"I know he had been ill," Scott said.
"He was being nursed at home for a terrible illness."
Scott and Ball worked together on the full-length animated Footrot Flats movie.
"He was an unbelievably strong, fit, handsome man all his life, with a full head of hair," he said.
Scott said Ball was "funny and goofy and generous, and incredibly serious about inequality".
"He mourned the New Zealand he remembered being fair, and I guess if he had his life over again, Murray would rather have been an editorial cartoonist.
Scott said he had "left it a bit late" to see Ball before he died, and last saw him six years ago.
"I heard he was so unwell that he wouldn't know who I was ... I regret not going when I knew. He deteriorated physically very, very quickly.
"I have to forgive myself for that."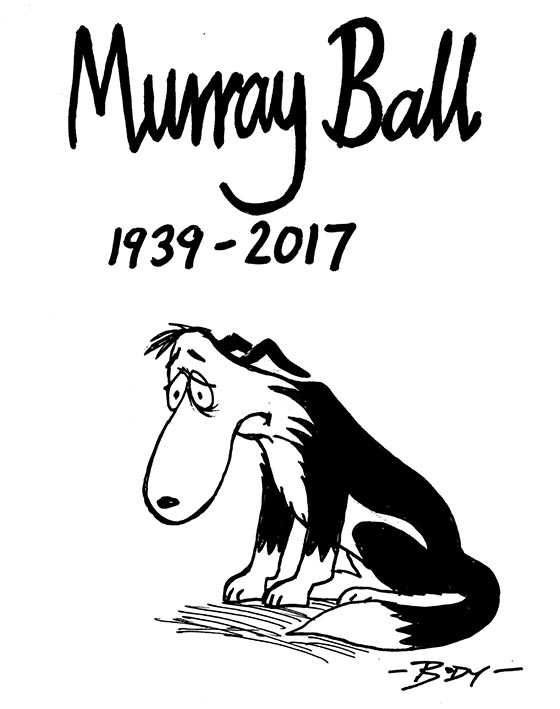 Illustration / Guy Body
He shared tributes for a man who was strong, fit, and would "thrash" him in every sport.
In the paddocks behind Ball's homestead was a slip-prone hill, so Ball planted a forest there.
"Murray planted, I don't know, 500 trees, and ran up and down every day with buckets of water and watered them. There's a whole forest behind it that he bottle fed, literally.
"When the illness struck him, his great, powerful heart kept him alive."
Scott said he was terribly sad but also relieved at Ball's passing.
"He's no longer suffering and his family are no longer suffering.
"Heroic efforts were required to keep him going."
His fondest memories of Ball were about being continuously thrashed in sports games.
"He constantly teased me about being a fat bugger, and I loved it. He was just wonderful company to be with."
He recalled one day when their two families played a game of front-lawn cricket.
"It got pitch black and none of the kids wanted to stop, they were playing with Murray Ball ... I remember just smiling in the dark at the way the kids loved it.
"I was lucky to know him and to have worked with him."
Herald cartoonist Rod Emmerson said it had been "a very sad couple of days".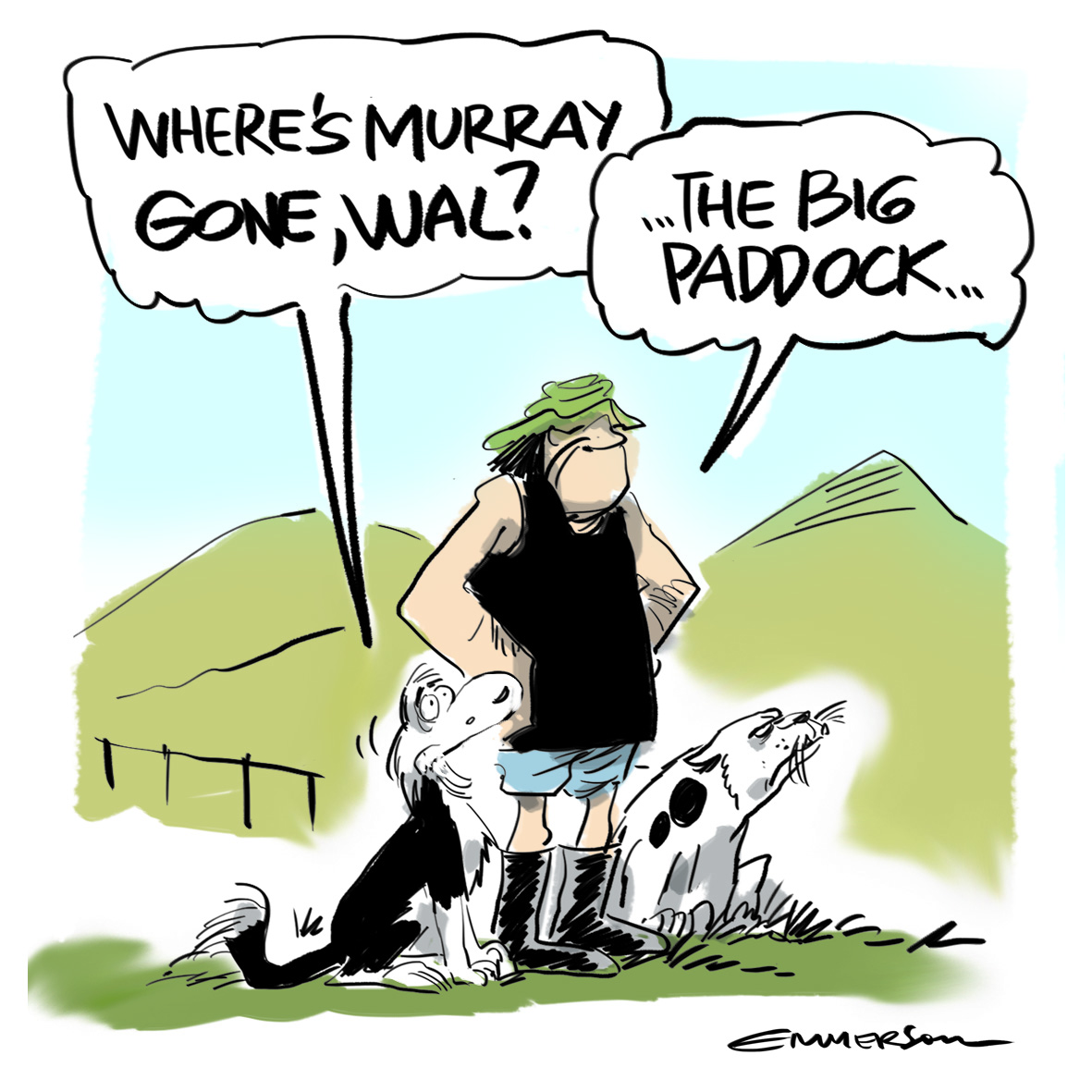 Illustration / Rod Emmerson
- NZ Herald