Grace Millane: Candlelight vigils being held around New Zealand for British backpacker
Publish Date

Wednesday, 12 December 2018, 2:00PM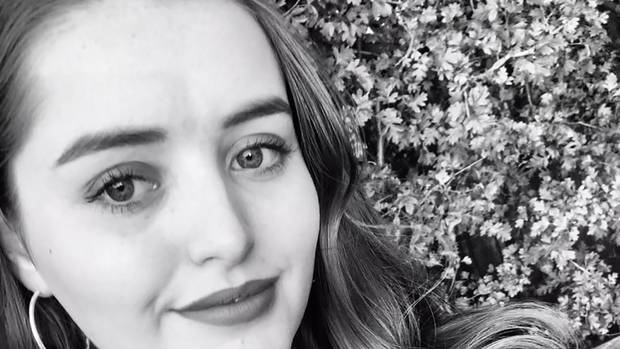 Candlelight vigils and walks are being planned across the country in memory of British backpacker Grace Millane.
Millane's body was discovered on Sunday afternoon in the Waitakere Ranges, 10m from the road on Scenic Dr.
Wednesday December 12 - candlelight vigils
At 7pm, New Zealanders can gather in solidarity to express their grief of the murder of Millane and send her family messages of love at these local events.
"You can attend a local event [listed below] or choose to participate where ever you are, with your whānau or community or however feels right for you," the Facebook event page says.

"Many of our gut reactions are to want to say this isn't New Zealand, this isn't us. And to some degree it isn't - travelling women in don't often get murdered here - but New Zealand women do, most often in their homes.
"We can hold both these things as important as part of the vigil."
The pages recommends bringing your own tea light candles in a glass jar.
Candlelight vigils are planned in the following cities:
Auckland
From 7pm - 9pm Aucklanders can gather on Federal St.
White Ribbon manager Rob McCann encouraged Aucklanders to join the vigil at St Patrick's Square to stand together and say "time's up on the violence, intimidation and the senseless waste of beautiful lives all around the world".
"Our thoughts go out to the Millane family whose grief will be unimaginable," he said.
"So many New Zealanders have been horrified as this story has unfolded. This is a time to stand together, share that pain and show our compassion for Grace and her family."
Hamilton
From 7pm - 8pm people in Hamilton can gather together (location yet to be confirmed).

New Plymouth
From 7pm - 8pm people in New Plymouth can gather at Puke Ariki Landing or Ngamotu Beach (location yet to be confirmed.)
Wellington
From 7pm - 8pm Wellingtonians can gather at the Wellington Civic Square.
Nelson
From 7pm - 8.30pm people in Nelson can gather together at the 1903 Square.
Christchurch
From 7pm - 8pm people in Christchurch can gather together at Cathedral Square.
Dunedin
From 7pm - 8pm people from Dunedin can gather at Lower Octagon, Dunedin Central.
Friday December 14 - memorial cruise
Auckland
Aucklanders can gather at Quay St (at the Mobil) at 10pm for a memorial drive to Scenic Drive, Waitakere, where Millane's body was found.
"At 11pm we will cruise through the city then go out to West Auckland, and cruise slowly through Scenic Drive, Waitakere," the Facebook event page says.
"If you want to put flowers there, wait till the crowd has mellowed down or place them there before 10pm."
Saturday, December 15 - Walk for Grace and vigil
Auckland
Aucklanders can gather at Fort St at midday and walk up Queen St to Aotea Square.

"This is a 'peace' walk for Grace, her family and friends - please wear something white if you're able", Michelle and Vanessa wrote on the Facebook event page.
"A big thanks to the Auckland Council, NZ Police and Auckland Transport for their fantastic support and assistance."
Christchurch
Before midday, people can gather in Christchurch for the walk.
11.50am - Meeting on the corner of Tuam and Colombo Sts.
12pm - Walk starts, up Colombo St and finishes in the Square. The walk will take place on the footpath.
12.30pm - A minute's silence for Grace.
"We are asking for everyone come wearing something white [like the other centres]," Jocelyn Bowden wrote.
"Also if you are wanting please bring a white candle to light or walk with."
Tauranga
At 8pm on Saturday the 15th, people in Tauranga can gather at Mount Main Beach.
This article was first published on the NZ Herald and is republished here with permission.