Grieving boy gets a Christmas surprise
Publish Date

Thursday, 22 December 2016, 8:04AM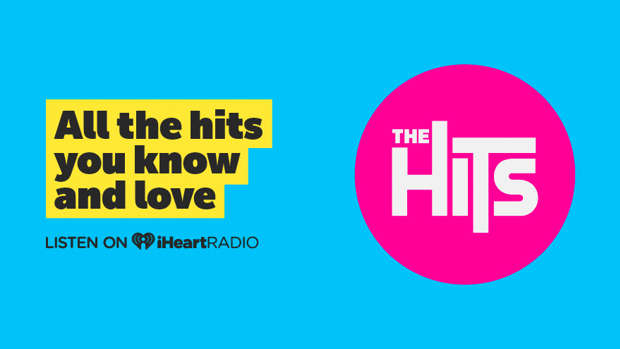 Eight small scars are permanent reminders of how 5-year-old WeslleyKnight attempted to save his baby brother's life.
Weslley never shied away from anything to help brother Mason, who was diagnosed with acute myeloid leukaemia just 10 days after his first birthday.
Mason went through three gruelling rounds of chemotherapy and received a bone marrow transplant from Weslley, which has left eight small scars on the boy's hip.
But, 18 months after the transplant, a visit to the doctor revealed the cancer had returned and there was nothing more that could be done.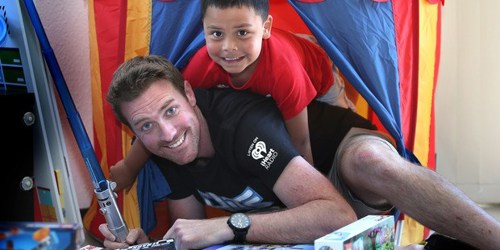 Weslley Knight, 5, shows off his new toys to The Hits Bay of Plenty host Will Johnston. Photo/John Borren
In October, he died in his mother's arms.
Grieving mum Sarah Harvey entered Weslley into a competition run by The Hits radio station to win $1000 of toys donated by Toyworld Fraser Cove and, on Monday, she was notified on air that Weslley was the winner.
The overwhelmed Miss Harvey was happy her son was being recognised for the struggles he went through while his adored baby brother fought hard against the cancer.
As well as the pain of the bone marrow transplant, Miss Harvey said Weslley never complained about not seeing his mother, who stayed in Starship with Mason for six months while he stayed home with dad Jay, and he excitedly greeted his brother at every visit.
Mason's illness also meant Weslley could not start school when he turned 5 because of the danger of spreading sickness.
Yesterday, The Hits Bay of Plenty radio host Will Johnston delivered Weslley a sack of gifts, which brought a wide smile to his face.
He excitedly pulled toy after toy from the Santa sack in the playroom where he and Mason had spent many long hours together, avoiding the germs and bacteria in the outside world that could cause deadly infections.
Miss Harvey said Mason adored his big brother, and the feeling was mutual.
"When we were at home, when we all happened to be living together, they would just be playing nicely together. Weslley would be looking after Mason and making him laugh.
"The other day, he said to me, 'Mason's my best friend mum'. He had a massive loss, but we have lots of happy memories.
"Weslley has been amazing. He had a brother, then overnight he had nothing."
When the Bay of Plenty Times visited the family, Miss Harvey asked Weslley what he would say to Mason if he was there that day.
Weslley replied: "Mason, come back".
Monarch butterflies have been a constant presence around the family since Mason's death in October and, every time they saw a butterfly, they knew the toddler was still with them.
The butterflies and Weslley's naturally happy personality were helping him deal with the loss of his brother, but he spoke about Mason often.
"His coping strategy is just amazing," Miss Harvey said. "I always check up on him to see how he's feeling. Sometimes he will say 'Mum, I miss Mason', and other times, it's just 'this is cool'.
"Mason was so small, but he will live on with us forever. He's our baby and he was Weslley's baby brother."
As Miss Harvey farewelled the reporter and photographer at the door, a monarch butterfly fluttered past.
Bone marrow donation
Bone marrow donation does not involve donating your actual bone. It involves the collection of blood stem cells which grow inside the bone.
A bone marrow transplant infuses donated stem cells into a patient to replace diseased bone marrow and restore the healthy production of blood cells. The infused stem cells locate the bone marrow cavity, and if the transplant is successful, begin to grow and produce healthy white and red blood cells and platelets.