Heatwave: New Zealand set to sizzle as temperatures peak in the 30s again today
Publish Date

Tuesday, 29 January 2019, 11:18AM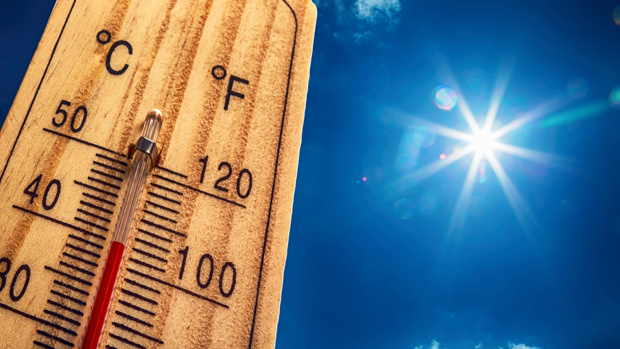 Temperatures across New Zealand have skyrocketed since Sunday but it's only the start of the heatwave forecast to blast the country.
Napier and Blenheim took out the title for the hottest spots yesterday with the temperature reaching 35C, according to MetService.
MetService meteorologist Angus Hines said the same settled weather from the weekend would continue throughout this week.
Hot air would continue to move over the Tasman Sea, unloading a barrage of sticky weather.
Overnight lows on Monday did not drop much below 20C across the country, MetService meteorologist Philippa Murdoch said.
Auckland only got as low as 19.9C, while the top spot was Kaitaia on 21.7C.
On Sunday night, the overnight low in the Nelson region was so high a 157-year-old record was broken.
The lowest temperature recorded in Richmond that night was 24.3C - the previous record for the region was 23.7C.
READ MORE:
• PSA: Gin and vodka could save you from hayfever this summer!
• New Zealand is getting it's very own floating water park this summer!
In Lauder, Central Otago, resident Wanda Jaggard recorded 48C on a temperature gauge on the outside of her house.
She was quick to point out, however, that the gauge was exposed to full sun and sheltered from the wind.
"I'm not trying to be a meteorologist," Jaggard said.
"I kept watching it, and it kept going up, and at about 3.30pm it peaked.
"And it was really hot, you couldn't be outside - it was just so hot.
"Down here in Central Otago we do have pretty big extremes between the hot and the cold."
While sweltering temperatures in the 30s were set to continue, they were predicted to move more inland tomorrow.
The warm air mass is forecast to stick around until Thursday before a front moves up the country on Friday, bringing cooler temperatures.

Those trying to beat the heat shouldn't be afraid to run plug-in fans in fear of running up the power bill, Consumer NZ technical writer James le Page said.
"Most plug-in fans have a relatively small electric motor [50-60W] so the usage isn't too bad," he said.
"A 60W fan running for four hours a day will cost around $2 per month with power costing 0.26c/kWh.
"If you have one running while you sleep for eight hours then it's $4 [a month]."
Today's weather
Whangārei
Cloudy morning and night with chance drizzle, otherwise fine and warm. Southeast breezes. 29C high, 20C overnight.
Auckland
Cloudy morning, then warm and sunny. Light winds and sea breezes. 30C high, 20C overnight.
Hamilton
Morning cloud or fog, then sunny and hot. Light winds. 32C high, 18C overnight.
Tauranga
A hot, sunny day, then evening cloud. Northerly breezes. 28C high, 20C overnight.
New Plymouth
Morning cloud, then sunny and warm. Light winds, afternoon westerlies. 27C high, 17C overnight.
Napier
Fine and warm, clouding up at night. Easterly breezes. 27C high, 19C overnight.
Whanganui
Morning cloud, then sunny and hot. Light winds, afternoon westerlies. 31C high, 20C overnight.
Wellington
Fine and hot after morning low cloud or fog clearing. Light winds. 29C high, 19C overnight.
Nelson
Fine and sunny. Northerlies. 27C high, 19C overnight.
Christchurch
Cloudy periods, but longer afternoon fine spells. Northeasterlies. 24C high, 16C overnight.
Dunedin
Fine apart from morning low cloud or fog. Northeasterlies. 24C high, 16C overnight.
This article was first published on nzherald.co.nz and is republished here with permission.