Kiwi snowboarder Zoi Sadowski-Synnott wins bronze at the Winter Olympics!
Publish Date

Thursday, 22 February 2018, 3:18PM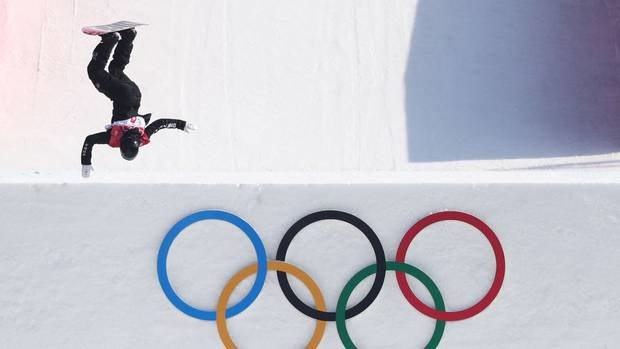 New Zealand teenager Zoi Sadowski-Synnott has created history by winning bronze at the women's Big Air final at the Winter Olympics in PyeonChang today.
The Wanaka 16-year-old is just the second New Zealander, behind slalom skier Annelise Coberger to win a winter medal.
Coberger won silver in 1992 at Albertville, France. It's been a 26-year wait for a follow up but Sadowski-Synnott produced outstanding form to nail a place on the podium.
In a thrilling finish, Austrian skier Anna Gasser stole gold from two-time slopestyle Games champion Jamie Anderson with the last jump of the event.
The best two of three scores are combined to decide the placings in the inaugural Big Air at the Games. Gasser finished with 185.0, Anderson scored 177.25 and Sadowski-Synnott 157.5.
Sadowski-Synnott appeared to have been harshly marked with her first attempt — having qualified fifth — which received a 65.5 score.
However she changed the leaderboard significantly in recording a fine 92.0 with her second, which included a switch backside 900.
Going into her final attempt, Anderson led on 177.25, with Gasser on 174.5 and Sadowski-Synnott on 157.5. Only Gasser improved her score with her last run.
Sadowski-Synnott, who finished fourth at last year's world championships, needed something special to trouble the leaders but crashed on landing so had to rely on her first two scores.
It was enough for a spot of history for Sadowski-Synnott.
She was last year's New Zealand Snow Sports athlete of the year, took 13th place in her preferred slopestyle discipline earlier in the Games and admitted she was ''pretty devastated I couldn't put down a clean run and see where that got me''.
She took up snowboarding at nine and in 2012 ''I realised that snowboarding was the sport for me. I loved it so much I wanted to skip school. I knew I wanted to go to the Olympics and the X Games''.
The disappointment of the slopestyle event stayed with her and she more than made up for that today.
This article was first published on nzherald.co.nz and is republished here with permission.