Longtime suspect confesses to killing JonBenet Ramsey in leaked letters
Publish Date

Monday, 14 January 2019, 11:44AM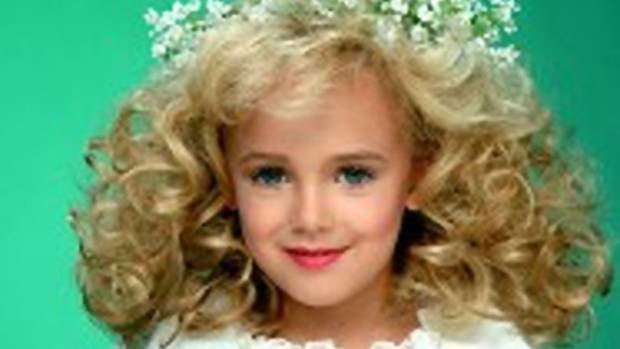 It's a case that has captivated the world for over 22 years, but we may now be a step closer to finding out who killed JonBenet Ramsey.
After obtaining prison letters, the Daily Mail is reporting longtime suspect, Gary Oliva has confessed to killing the six-year-old beauty pageant queen, who was found dead in her basement on December 26, 1996.
The 54-year-old sex offender, who is currently serving a 10-year sentence in a Colorado prison for child pornography, reportedly sent the letters to his high school classmate Michael Vail, wherein he admitted to "accidentally" killing the child pageant star.
"I never loved anyone like I did JonBenet and yet I let her slip and her head bashed in half and I watched her die," he allegedly wrote.
"It was an accident. Please believe me. She was not like the other kids."
In another letter, Oliva wrote: "JonBenet completely changed me and removed all evil from me. Just one look at her beautiful face, her glowing beautiful skin, and her divine God-body, I realised I was wrong to kill other kids. Yet by accident she died and it was my fault."


Gary Howard Oliva is in prison over child porn offences and confessed to killing JonBenet. Photo / Getty Images
The documents have been submitted to the Boulder Police Department.
Speaking to the publication, Vail claims to have suspected Oliva's involvement in the crime for years.
"My suspicions began when Gary called me late at night on December 26, 1996. He was sobbing and said, 'I hurt a little girl.'"
"I had known Gary from my time at high school and we had kept in touch. When he said he had hurt a little girl I tried to get more information out of him. The only other thing he told me was that he was in the Boulder, Colorado area."
The next day he saw a newspaper headline about a 'slain girl' in Boulder sparking his long-held suspicions around his former friend.


John and Patsy Ramsey, the parents of JonBenet Ramsey, in 1997. Photo / Getty Images
"I immediately called the Boulder Police Department and told them what I knew about Gary and what he had told me just days earlier. They didn't get back to me."
He said: "I've continued this for decades now, even with him being in prison. But he has only just admitted to killing her. He believes he will go to hell if he doesn't admit to it."
"I have now sent these letters to Boulder police in the hope it will get Gary to provide them with firm proof and to name who else may have been involved in JonBenet's death."
"I hope it helps bring justice for JonBenet and peace for her family."


The site where JonBenet Ramsey was killed in Boulder, Colorado, 1996. Photo / Getty Images
Following the Daily Mail's report, the Boulder Police Department has released a statement reading: "The Boulder Police Department is aware of Gary Oliva and has investigated his potential involvement in this case, including several previous confessions."
"We have passed the additional information provided onto investigators."
"The department routinely receives information on this investigation. Information provided to the police department is reviewed along with the many tips and theories we receive."
"There are no new updates in this investigation and the department will not comment further."
Oliva does not explain in the letters why he was at the Ramsey home that night but investigations have shown he was using an address just ten blocks away when JonBenet was murdered.
At the time of his arrest, Gary was reportedly found to be in possession of 335 pictures of the six-year-old, including photos from her autopsy. He also reportedly carried a photograph of her and a poem he had written titled 'Ode to JonBenet'.
He is currently due for parole in October 2020.