Man accused of Grace Millane's murder messaged her on Facebook days before death
Publish Date

Tuesday, 11 December 2018, 9:00AM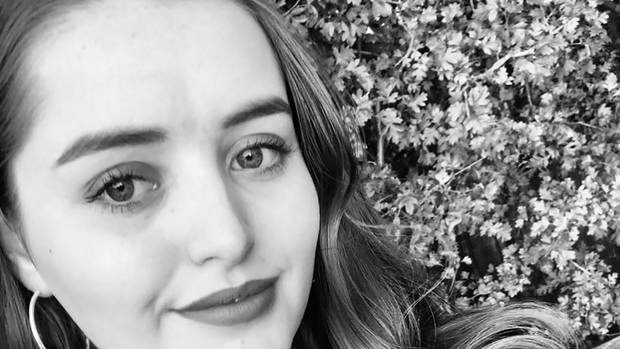 KEY POINTS:
Man accused of murdering Grace commented on her Facebook page days before her death.
Police have warned the public to respect suppression order prohibiting publication of murder accused's name.
The man accused of murdering British backpacker Grace Millane commented on her Facebook, calling her "beautiful" and "radiant", just days before her death.
The man, who has name suppression after appealing a judge's decision in court yesterday, is alleged to have killed Millane, 21, sometime between December 1 and 2.
He entered no plea when he appeared in the Auckland District Court yesterday.
Both police and Millane's family opposed name suppression which was eventually declined by Judge Evangalos Thomas.
The man's lawyer Ian Brookie instantly appealed the decision which automatically imposes a 20 working day suppression under New Zealand law.
Since Millane's death, her personal Facebook page has been turned into a remembrance page now dubbed 'Remembering Grace Emmie Rose Millane'.


Grace Millane. Photo / Supplied
One of the posts on her page on November 29 was made by the man now accused of taking her life.
He posted 'Beautiful very radiant' along with an upside down smiley face.
It didn't take long for people to yesterday make the connection, with one woman labelling him a "scumbag".
"u took a [sic] innocent girls life away and left her family friends and this whole world complete [sic] shattered i hope you get everything you deserve in jail."
Others added angry face emojis to his comment.
Both the posts by the accused and the woman have since been deleted from Millane's account.


Grace Millane. Photo / Supplied
The man's name was quickly circulated by social media yesterday after his name appeared in overseas media online outlets.
The breach spurred police yesterday to remind the public about the importance of respecting suppression laws.
"We would like to remind the public that whilst we appreciate the public feeling around this case, it is an offence to breach a court order such as a name suppression, and this includes naming someone who has name suppression on social media," officer in charge, Detective Inspector Scott Beard, said.
Newstalk ZB's Kate Hawkesby spoke to Justice Minister Andrew Little this morning about the fraught issues of name suppression laws.
"There is a presumption against name suppression now," Little said.
If the police found it was somebody in New Zealand who had disclosed those details that person had committed an offence, Little said.
"It is contempt of court," he said.
"These rules are in place for a reason. It seems a bit odd sometimes."
The accused was entitled to name suppression, he said.



Photo / NZHerald
This article was first published on the NZ Herald and is republished here with permission.