Measles outbreak 'in widespread circulation' in Canterbury 'potentially life threatening'
Publish Date

Tuesday, 12 March 2019, 8:45AM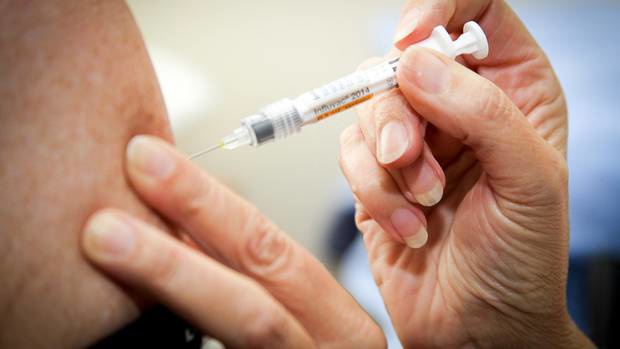 The measles outbreak in Canterbury has now infected 25 people, and the Canterbury District Health Board says the number is likely to rise in the coming days.
This comes after reports of measles outbreaks in the Auckland and Waikato regions earlier this year.
The race is on to get vulnerable people in the region vaccinated.
"It can now be assumed that measles is circulating widely in our community," the DHB said in a statement.
The outbreak started about two weeks ago, with vaccine supplies meant to last a month being used up in two days.
The DHB said under-immunised people who came within two metres of an infectious person, however briefly, had a 90 per cent chance of contracting measles.


Photo / Getty
It said the best protection from the disease was for people to have two doses (measles, mumps and rubella) vaccinations.
But it was standard practice between 1969 and 1990 for doctors to give just one, leaving a number of people at risk.
Canterbury Medical Officer of Health, Dr Ramon Pink said measles was now "in widespread circulation" and those who weren't fully immune could be exposed to the risk of infection.
"Immunisation is the only sure way to avoid getting measles," Pink said.
"Those aged between 29 and 50 will only have had one measles vaccination and are not considered immune."
Pink said measles was a "serious, potentially life-threatening disease" which had no cure.
"It is extremely infectious and is spread easily through tiny droplets a cough or sneeze ... as the numbers of confirmed cases climb, the risk of getting measles increases for those not immunised."
The DHB has told medical centres in the region that extra supplies of the vaccine were being delivered, with 18,000 doses expected to be available in practices from Wednesday.
"Given their higher risk, our focus over the short term is to provide MMR immunisations to those under 29 years who are not fully vaccinated," Pink said.
"People between the ages of 29 and 50 can expect to get a measles vaccine from their general practice in a week or two."
Anyone with measles symptoms, or who believes they may have been exposed, can contact their GP at any time of the day or night for additional advice. Calls made after hours will be answered by a nurse.
Symptoms of measles
A respiratory type of illness with dry cough, runny nose, headache.
Temperature over 38.5 C and feeling very unwell.
A red blotchy rash starts on day 4-5 of the illness usually on the face and moves to the chest and arms.
People are infectious from seven days before the onset of the rash to seven days after the rash starts.
Advice for people concerned
Infected persons should stay in isolation – staying home from school or work - during this time.
The best protection from measles is to have two MMR vaccinations. MMR is available from your family practice and is free to eligible persons.
People are considered immune if they have received two doses of MMR vaccine, have had a measles illness previously, or were born before 1969.
Anyone who thinks they have been exposed to measles or is exhibiting symptoms, should not go to the ED or after hours' clinic or general practitioner. Instead, call your GP any time, 24/7 for free health advice.
This article was first published on the NZ Herald and is republished here with permission.