Mother Of Boy Who Fell Into Gorilla Enclosure Lashes Out
Publish Date

Tuesday, 31 May 2016, 7:23AM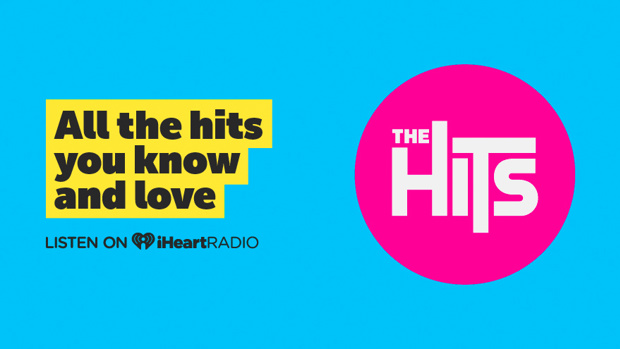 The mother of a boy who fell into a gorilla enclosure before the animal was shot dead has lashed out at her critics, saying in a Facebook post that "accidents happen".
Harambe, an endangered silverback gorilla, was killed after dragging the four-year-old boy "like a ragdoll" for 10 minutes at Cincinnati Zoo, Ohio on Saturday.
Outraged animal lovers slammed zoo chiefs for putting down the primate, while others demanded the boy's parents be charged with child endangerment.
The boy's mother, Michelle Gregg, broke her silence on Sunday (US) to say people are too quick to judge.
"I want to thank everyone for their thoughts and prayers today. What started off as a wonderful day turned into a scary one," she wrote on Facebook.
"For those of you that have seen the news or been on social media that was my son that fell in the gorilla exhibit at the zoo. God protected my child until the authorities were able to get to him. My son is safe and was able to walk away with a concussion and a few scrapes ... no broken bones or internal injuries.
"As a society we are quick to judge how a parent could take their eyes off of their child and if anyone knows me I keep a tight watch on my kids. Accidents happen but I am thankful that the right people were in the right place today."
this happened while my Mom was at the gorilla exhibit. Her video. #cincinnatizoo #gorilla #harambe pic.twitter.com/RFBUQEQGAr

— Amber Soler (@Amber_Soler) May 29, 2016
The boy was taken to Cincinnati Children's Hospital Medical Centre after the incident and released several hours later.
"We are so thankful to the Lord that our child is safe. He is home and doing just fine. We extend our heartfelt thanks for the quick action by the Cincinnati Zoo staff," his family said in a statement.
"We know that this was a very difficult decision for them, and that they are grieving the loss of their gorilla. We hope that you will respect our privacy at this time."
Cincinnati police said the boy's parents had not been charged, but that charges could eventually be sought by the Hamilton County Prosecuting Attorney. It is not clear if the zoo faces charges.
More than 105,000 people have signed a Change.org petition calling for the boy's parents to be "held accountable for their actions of not supervising their child."
Zoo officials said the boy fell about four metres after he climbed through a public barrier at the Gorilla World exhibit on Saturday afternoon.
Terrifying footage shows 17-year-old Harambe picking up the child, who has not been identified, and dragging him away from the wall and through the water for about 10 minutes.
In the mobile phone video, the youngster's mum could be heard shouting: "Mummy's right here. Isaiah, be calm. Mummy loves you."


A child touches the head of a gorilla statue where flowers have been placed outside the Gorilla World exhibit at the Cincinnati Zoo. Photo / AP
Zoo Director Thane Maynard said the zoo's Dangerous Animal Response Team decided the boy was in "a life-threatening situation" and they needed to put down the 200kg male primate rather than tranquillise him.
"They made a tough choice and they made the right choice because they saved that little boy's life," Maynard said, adding that zoo staff mourned the loss of the Western lowland silverback gorilla.
"We are all devastated that this tragic accident resulted in the death of a critically endangered gorilla," he said. "This is a huge loss for the zoo family and the gorilla population worldwide."
Maynard also said barriers around its exhibits, including the gorilla enclosure, were safe.
"The barrier that we have in place has been effective for 38 years. Nevertheless, we will study this incident as we work toward continuous improvement for the safety of our visitors and animals," he said.
Witness Brittany Nicely said she tried to grab the boy before he fell into the enclosure.
"I tried to prevent it, I tried to grab him and I just couldn't get to him fast enough," she told WHIO, adding that she didn't believe the gorilla was trying to hurt the boy.
"What the first responders saw, I'm just not sure ... They said he was violently throwing the child around, which seems crazy to me. They have a picture of the boy sitting in front of the gorilla moments before they shot him."
Another witness, Kim O'Connor, said she heard the boy say he wanted to get in the water with the gorillas. She said the boy's mother was with several other young children.
"The mother's like, 'No, you're not. No, you're not,'" O'Connor told WLWT-TV.
Some social media users who watched footage of the incident said it looked like Harambe briefly held the boy's hands.
People for the Ethical Treatment of Animals primatologist Julia Gallucci said the barricade around the enclosure was inadequate.
"Yet again, captivity has taken an animal's life. The gorilla enclosure should have been surrounded by a secondary barrier between the humans and the animals to prevent exactly this type of incident," she said in a statement to News Corp.
"Gorillas have shown that they can be protective of smaller living beings and react the same way any human would to a child in danger. ... This tragedy is exactly why PETA urges families to stay away from any facility that displays animals as sideshows for humans to gawk at."
Harambe was born in captivity and moved to the Ohio zoo in 2014. He had turned 17 late last week, with the zoo posting a birthday message on its Facebook page.
The species is native to the dense forests of central Africa where they are believed to number around 100,000. Conservationists consider the apes to be critically endangered.
- news.com.au/NZ Herald