New Evidence In MH370 Search On Reunion Island
Publish Date

Tuesday, 4 August 2015, 8:59AM
With authorities confirming that part of a wing found on Reunion Island is in fact from a Boeing 777, more evidence pointing to Malaysian Airlines 370 demise has been uncovered.
Three water bottles washed onto a beach on the now infamous island are being investigated by search authorities for possible links to MH370.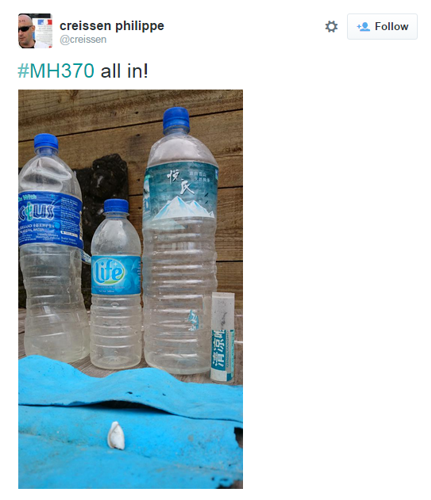 Reunion Island lawyer Philippe Creissen lives close to Bois Rouge beach where a 777 flaperon was found last Wednesday.
He found the bottles while walking on the beach on Saturday. One was from Taiwan and the others were from Malaysia.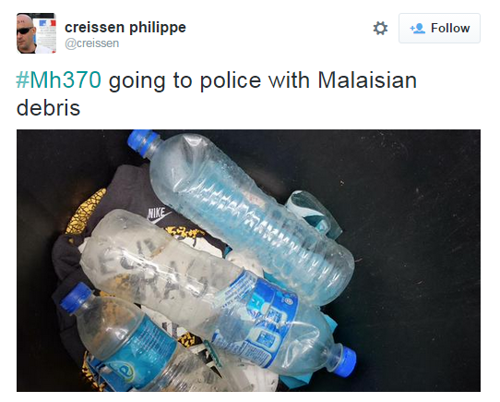 Mr Creissen posted images of the bottles on social media and on Monday handed them to local police.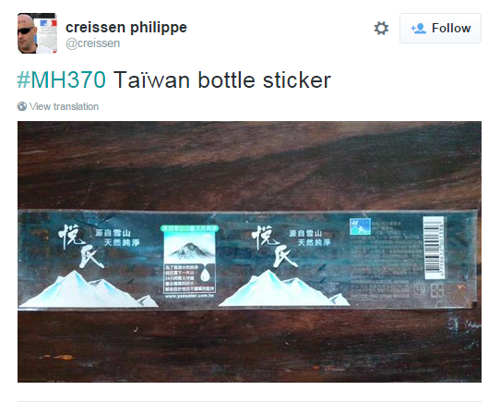 Source- News.com.au