New Year's Panic After Massive Fire Rips Though Dubai Skyscraper Hotel
Publish Date

Friday, 1 January 2016, 10:21AM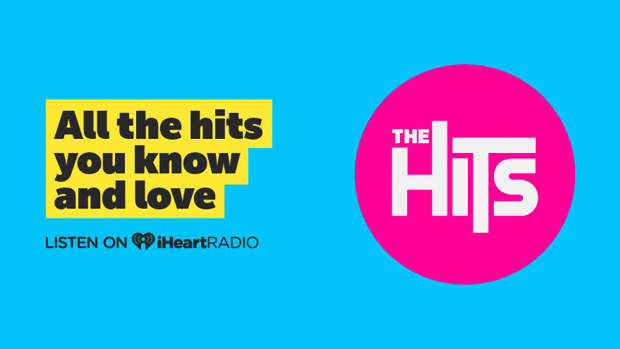 A massive fireworks display kicked off for New Year's at the world's tallest tower in Dubai, while plumes of smoke billowed in the air from a fire raging at a nearby luxury tower.
Tens of thousands of people whistled and cheered at the show taking place at the Burj Khalifa skyscraper as teams of firefighters were working to put out the blaze that had engulfed a 63-story luxury hotel and residential building. Just minutes before the fireworks began, large explosions could be heard from inside the burning building, which was cloaked in thick black smoke.
It was not clear what caused the blasts.
At least 14 people were slightly injured and one person suffered a heart attack from the smoke and over-crowding during evacuation late Thursday, according to Dubai Media Office. The statement said another person was moderately injured, without elaborating further. No children were among those injured, it said.
However, a medic at the scene claimed that at least 60 people were hurt.
The fire engulfed the Address Downtown, one of the most upscale hotels and residences in Dubai, which was likely to have been packed with people because of its clear view of the 828-meter (905-yard) tall Burj Khalifa.
The hotel towers over the Souq Al Bahar, a popular shopping area with walkways that connect to the Burj Khalifa and the Middle East's largest mall, the Dubai Mall.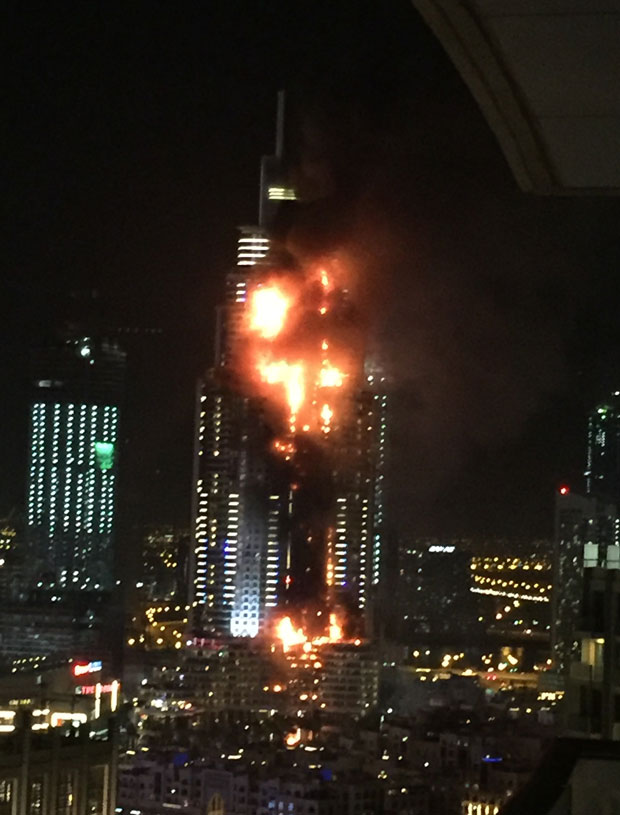 Photo / Getty Images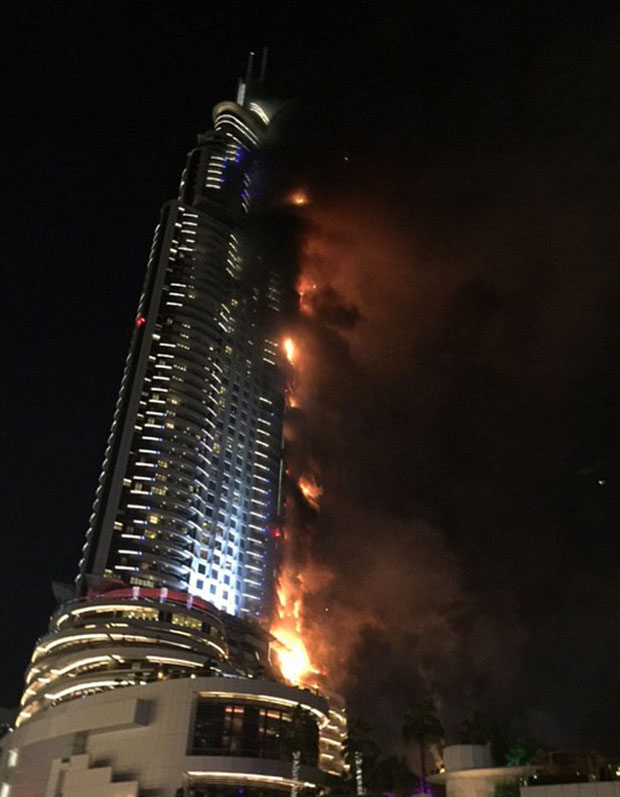 Photo / Twitter
It was not immediately clear what caused the fire, which ran up the 63-story building. The Address is a 991 foot-tall (302-meter) skyscraper that has 626 luxury apartments and 196 hotel rooms, according to Skyscraper Center, which tracks such buildings.
For more on this story visit www.nzherald.co.nz.