Nikki Hamblin Awarded Olympic Fair Play Trophy
Publish Date

Tuesday, 23 August 2016, 9:56AM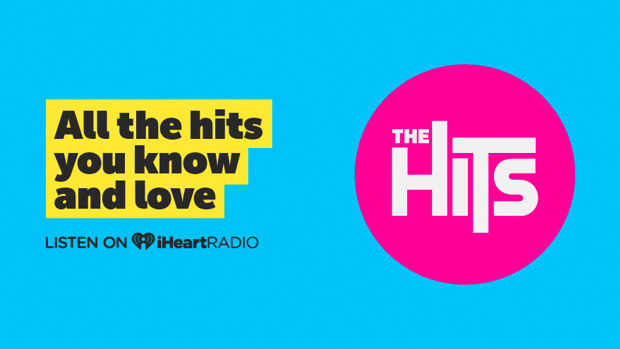 We're already SO proud of our NZ athletes for bringing home EIGHTEEN Olympic medals! But now, another Kiwi has received one more award.
The International Fair Play Committee (CIFP), with the support of the International Olympic Committee (IOC), presented runners Abbey D'Agostino (USA) and Nikki Hamblin (NZL)with Fair Play awards over the weekend at the Olympic Club in the Olympic Park, Rio.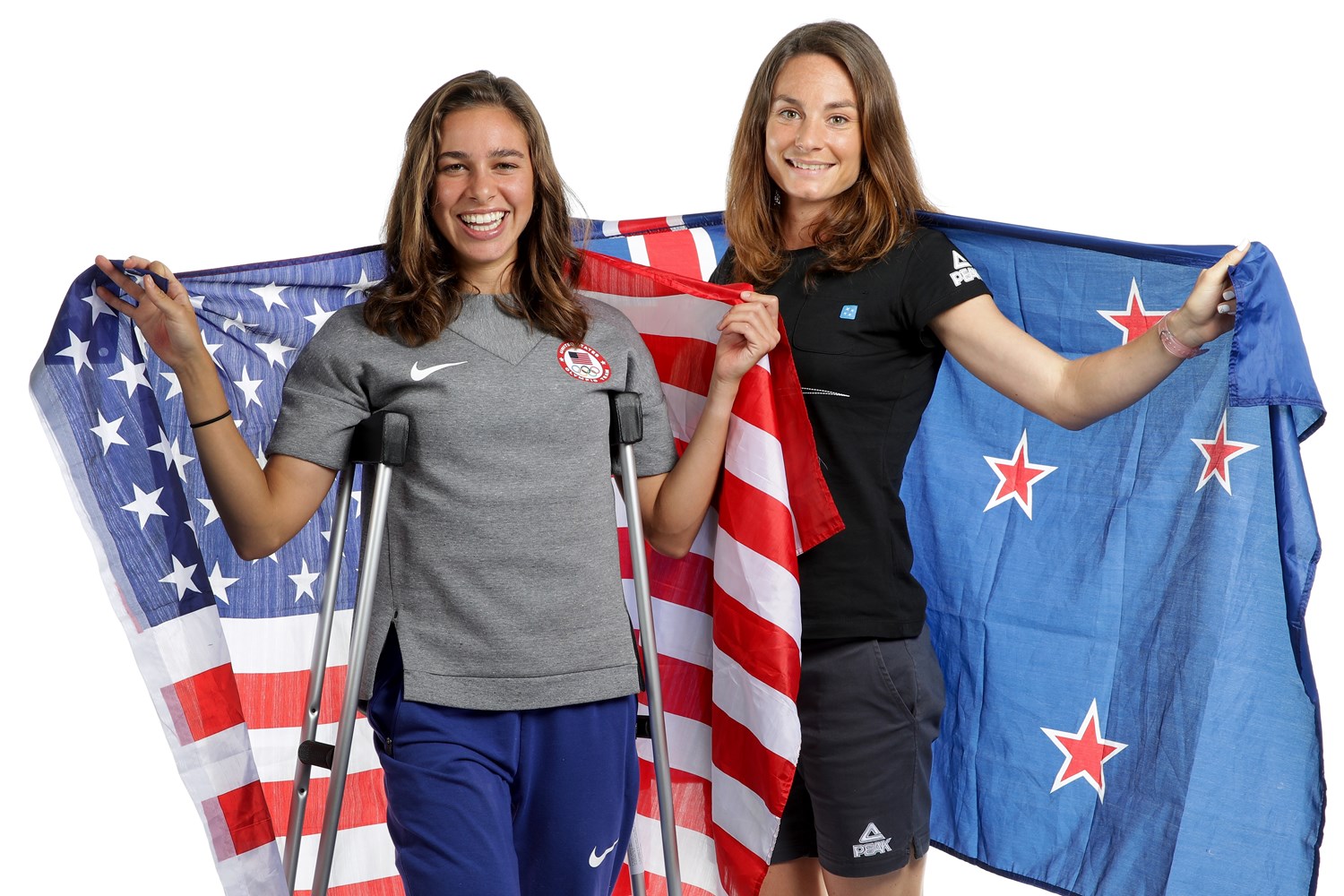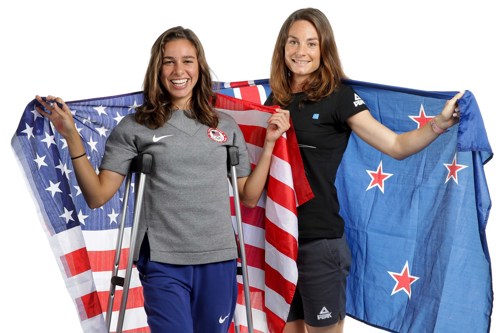 Photo / Getty Images
Olympic.org has revealed:
"The D'Agostino and Hamblin story is one of humanity and sacrifice which has already captured the hearts of people across the globe. New Zealand runner Nikki Hamblin tripped and fell to the ground during the 5,000m race, accidentally bringing American D'Agostino down behind her with around 2,000m to go. The 24-year-old D'Agostino was quick to get up again, yet instead of carrying on with her race she stopped to help the stricken Hamblin to her feet, encouraging her to join her in attempting to finish the race. However, during her tumble, D'Agostino suffered an ankle injury, slowing the runner down, but Hamblin sportingly hung back to in return offer her encouragements. The two women went on to complete the race together."
However there has been confusion over whether Hamblin has been presented with the Pierre de Coubertin Medal which is reserved for athletes who have shown exemplary acts of sportsmanship. This one has only been awarded presented 16 times since its inauguration in 1964.
Several news outlets have reported this is not the award these two athletes received, meanwhile, the Telegraph is reporting Hamblin is set to get the award.
But the NZOC said today it "has no knowledge" of that claim.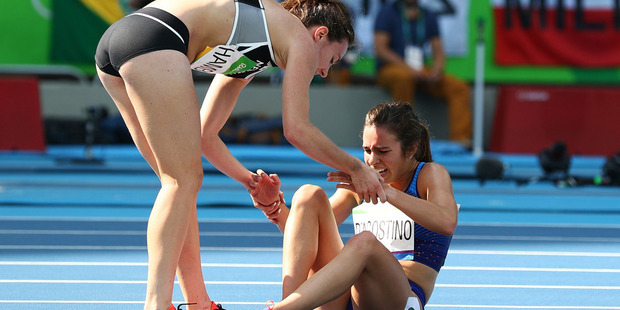 Photo / Getty Images
Either way, to be awarded with this Fair Play award is absolutely exceptional and we are so proud of you Nikki.