Police Responding To Potential Shooting Threat At Otago University
Publish Date

Tuesday, 6 October 2015, 4:11PM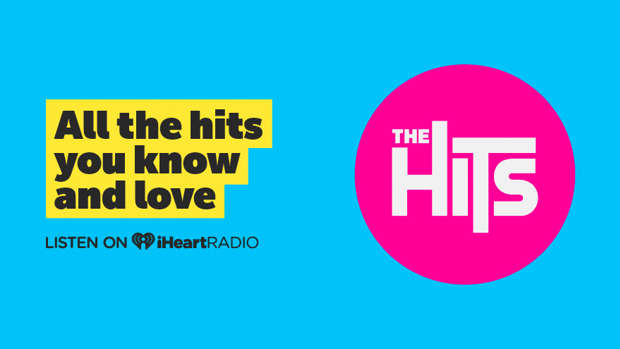 Police and Otago University are understood to be responding to a potential shooting threat posted in an online forum.
An anonymous user yesterday posted a picture of a handgun and the a threat about a massacre on the bulletin board 4chan. It was then reposted to Reddit and Facebook..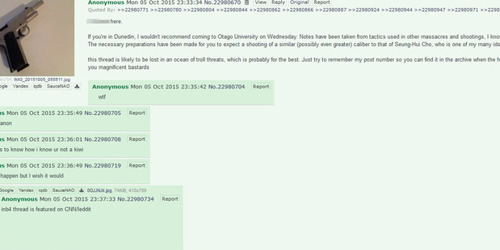 Police and the Dunedin-based university have so far refused to comment, but have said they will release a press statement shortly.
At least some students at the university were aware of the threat. It had been sent to several media outlets.
A Southern Police spokesman said police were aware of the posts, but it was too early to comment on the origin or legitimacy of the threat.
''Police take all threats of violence seriously. We are still looking into it," he said.
A detective in an unmarked police car was seen outside the campus earlier today.
The anonymous poster claimed they had taken inspiration from Seung-Hui Cho, who killed 32 students and teachers at Virginia Polytechnic Institute and State University in the United States in 2007.
''If you're in Dunedin, I wouldn't recommend coming to Otago University on Wednesday,'' the post, which has now been deleted said.
''Notes have been taken from tactics used in other massacres and shootings, I know what works and what doesn't. The necessary preparations have been made for you to expect a shooting of a similar (possibly even greater) caliber to that of Seung-Hui Cho, who is one of my many idols.
'' . . . this thread is likely to be lost in an ocean of troll threats, which is probably for the best. Just try to remember my post number so you can find it in the archive when the happening hits. See you in hell you magnificent bastards.''
The post was accompanied by an image of a cocked American-made handgun which appeared to have been taken by the poster.
The University of Otago is yet to comment, but met police earlier today, the police spokesman confirmed.
Police are in "constant contact'' with the university, he said.
- NZME.