Reading carpark building faces 'imminent risk of collapse'
Publish Date

Thursday, 17 November 2016, 9:02PM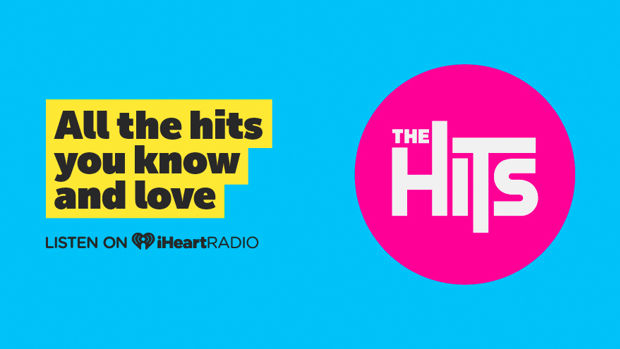 About 100 people have been evacuated from their homes around the Reading Cinema carpark in Courtenay Central in Wellington, which is "likely to collapse" in a large aftershock.
Regional fire commander Brendan Nally said firefighters were evacuating the building, as well as others nearby.​
The same building was damaged in the 2013 earthquakes.
Tory St, which the carpark backs onto, was also cordoned off between Wakefield St and Courtenay Place.
Nally said the building was deemed to be unsafe.
"It's likely to collapse in a significant aftershock," he said.
"As a result of that, we were asked by council to evacuate the area."
Rob Zorn was one of the residents who was given just a couple of minutes to pack a suitcase and evacuate. 
"I'm self employed, I'm away from all of my work stuff, so no one's paying my wages while this happens."
But he saw the need for the evacuation.
"I'd rather be inconvenienced than dead."
Zorn said he was "worried" and didn't know how long he'd be out of his home.
The first earthquake was the "most terrifying experience" of his life and it was "troubling to discover" he'd been living beside a seriously affected building.
He had hurriedly packed a change or two of clothes while a firefighter stood by and tried to speed him up, and was "absolutely sure" he'd forgotten something he needed.
With suitcase in hand, Zorn was heading off down Courtenay Place.
"I've still got a bed at my ex partner's place, she can find me when she comes home from work."
Manu Muzzi was on her way home from work this afternoon when she discovered the cordon.
Muzzi lives on Tory Street in the apartment next to the affected building.
When she arrived at the cordon her boyfriend was still inside. She tried to call him "a hundred times" not realising he was in the shower.
"I was so worried," she said.
While it was frightening to know she had been staying next to a dangerous building, Muzzi said she felt "lucky at the same time" that nothing had happened.
She said she knew assessment teams were "trying their best".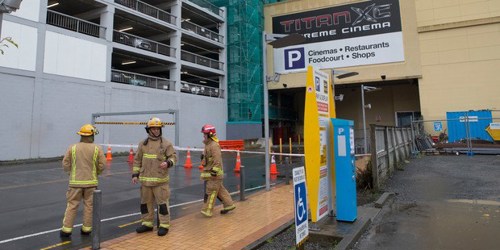 Firefighters cordoning the Courtenay Central car parking building in Wellington. Photo / Mark Mitchell
Muzzi and Zorn are two of approximately 100 people who have been evacuated, Wellington mayor Justin Lester said.
He said there was "significant structural damage".
"We're doing everything we can to make the area safe," he said.
Council was currently working with evacuated residents to sort out alternative accommodation for them.
As well as the cinema and multi-level carpark, the building houses a food court.
Structural engineers and fire service staff were surveying the building.
Council contractors were putting up a temporary fence to block the area off overnight.
According to Wellington City Council, an evacuation centre has been set up for affected residents at the Salvation Army on Jessie St.
The carpark building was badly damaged in the 2013 earthquakes, a council spokesman says.
It was damaged when earthquakes struck Wellington in 2013 and was "closed for a very long time," he said.
"The owners had started restrengthening the building ... obviously this latest earthquake has obviously hit it really hard again."
He said the building was owned by an Australian company but he did not know who they were.
The owner engaged engineers to check the building after Monday's earthquake, and the engineers raised their concerns about it, Wellington City Council said in a statement.
The engineers report is being peer-reviewed by council engineers.
Any cars inside the carpark will have to remain where they are.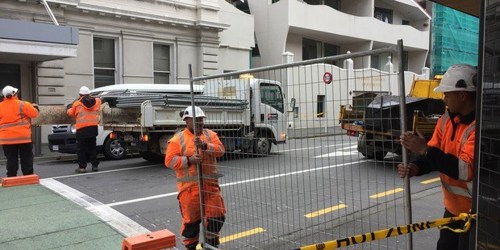 Council contractors on Tory Street putting up a temporary fence to block the area off overnight. Photo / Susan Strongman
Reading Cinema carpark is the latest in a number of buildings in the captial to cause concern, although many have now been cleared for residents to return.
Earlier, two buildings in central Wellington were cordoned off due to concerns.
The Terrace, 41-55, was out of bounds as structural engineers and contractors work to make it safe. The cordon was about two car lengths and was set up near 55 The Terrace.
The building that houses Archives New Zealand on Mulgrave St had also been evacuated as a "precautionary measure", the Department of Internal Affairs said in a Facebook post.