UPDATED: California Shooting: Suspect Killed In Dramatic Chase - Live Stream
Publish Date

Thursday, 3 December 2015, 8:49AM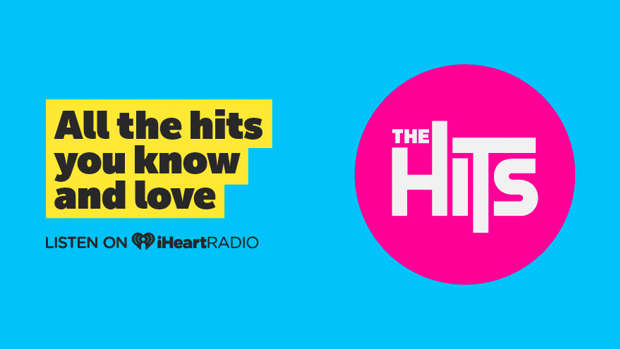 At least 12 people are dead and up to 20 injured after a mass shooting at disability centre in San Bernardino, California. Live updates below (all times NZ).

MAIN POINTS
• Shooters seen in military clothing and wearing black ski masks
• Shooting at centre that works with developmentally disabled people
• People texting from inside the building describing machine gun fire
1.32pm: Sheela Stark, of the Inland Regional Center, says the centre has two large buildings that require a badge to get in. However, the conference room where many public events take place - including a banquet that was taking place during the shooting - is usually left open when they are expecting visitors.
Marybeth Feild, the president and CEO of the centre, said the shooting happened in a conference area where the San Bernardino County Department of Public Health was having a banquet. The centre employs more than 600 people.
1.25pm: San Bernardino police have confirmed that one suspect was killed during the shoot-out. Another is in custody after trying to flee while the third was wounded and captured in the SUV.
But it is unclear how many more suspects or people connected with the shooting police are looking for.
One police officer was also shot but police say his injury "is not life threatening".
1.20pm: While police carry on work at the scene of the initial shooting and the pursuit other teams are still involved in a stand off at a residential property.
SWAT and police teams are the house on Gould St, not far from where the pursuit ended.
Earlier police went to a private radio channel to organise units to go to a residential address believed to be connected to the suspects.
They did not want address made public at the time. However since then photographs of armed and bulletproof-vested officers at the house have appeared on news sites and on social media.
1.08pm: Police have confirmed that all suspects in the high-speed chase are either wounded or in custody.
"We have spoken to all units involved in the pursuit. We have accounted for all of the bodies that were in the vehicle," an officer told the dispatcher on the police radio.
1.00pm:CNN have just posted this moving photo of people praying just across the street from the scene of the shooting:
People pray on #SanBernardino Golf Course across the street from the scene of the shooting https://t.co/VcZLYBIfwz pic.twitter.com/LY0l0UxiWL

— CNN (@CNN) December 2, 2015
10.15am: REPORTS OF MORE SHOTS FIRED AT NEARBY MALL
Police have reported an "unknown number of shots" being fired at the Waterman Discount Mall, close to the scene of the original shooting.
A man has been spotted wearing military fatigues in the area and police are converging on the building. Another wearing a head set, tactical shorts and a backpack has also been spotted.
"He has a long beard, camouflage-type shorts... the witness said. He's pretty upset," an officer told the dispatcher.
Trains are being stopped in the San Bernadino and police are chasing up a number of sightings of a black SUV that one of the shooters may have fled the scene in.
The mall is being evacuated as police hunt for at least one armed man seen in the building.
10.08am: A country sheriff's department spokeswoman told local media there was a report of shooters leaving in a black SUV, "but I don't know if that's confirmed".
"It appears there is more than one shooter ... I don't know all the details yet," she said.
Police officers were going through all the buildings in the facility, removing all the people, she said.
Any witnesses would be taken to a separate facility to be interviewed. She did not have any information about whether the centre had received any direct threats this morning, the spokeswoman said.
Survivors of the shooting were being taken to a centre at a local park, where family members were advised to go to be reunited, she said.
The police advice was to avoid the area around the shooting.
"We're doing the best we can and we'll get everybody reunited," she said. "Hopefully they'll be able to get through on phones, and know that their loved ones are OK."
10.08am: THIS FROM AP:
Police have confirmed that people have died in the shooting.
San Bernardino police spokeswoman Vicki Cervantes said: "There are multiple casualties and there are some confirmed fatalities."
She says she doesn't have specific numbers.She told the television station that it appears there was more than one shooter. She believed that the shooters were wearing "military-style" attire.
9.58am: A hospital close to the scene of the shooting is treating eight victims. There were reports that even the hospitals in the area were on lockdown, CNN reports.
Dr Sanjay Gupta, CNN chief medical corespondent, said: "We know this area has good trauma hospitals."
9.55am: Yahoo is reporting that officers are now responding to a possible shots fired at Patton State Hospital, a psychiatric hospital about 10km away.
9.50am: Democratic presidential candidate Hillary Clinton has commented on the shooting, tweeting: "I refuse to accept this as normal. We must take action to stop gun violence now."
9.45am: Elizabeth Mendieta, who works across the street at an agency for the blind, said the children and senior citizens at her facility were safe.
"We're OK, we're just across the street from where all the events are happening, we're in lockdown by order of the police," she told CNN. "All of our students are safe."
Staff had been given very little information about what was happening, she said.
"They just told us to lock all the doors, do not let anybody in or out," she said. "We're just waiting for instructions."
9.45am: A witness told CNN the suspects fled in a black SUV. The shooters were dressed in black and wearing body armour.
Witnesses also reported hearing a series of shots. It sounded like "boom, boom, boom, boom boom", one woman said on CNN.
9.40am: Planned Parenthood in San Bernardino have told local media that despite some reports, it was not the location of the shooting. Last week three people were fatally shot at a Colorado Planned Parenthood Clinic.
9.39am: The White House has confirmed that US President Barack Obama has been briefed by the Homeland Security adviser.
9.37am: Terry Pettit's daughter was inside the centre when the shooting started. She sent him a text message as she hid from the shooter. Mr Pettit read the message to CNN:
"She said someone had come in and started shooting. They ran into an office and she's hiding with some other people. Our friend's daughter is in there too. They are both hiding."
Mr Pettit read his daughter's text, visibly shaken as police cars whizzed past with sirens blaring. "It says 'shooting at my work. People shot in the office. Waiting for cops. Pray for us. I am locked in an office'. That's it..."
9.36am: More on the scene of the shooting.
The Inland Regional Center is a facility for people with developmental disabilities. According to the centre's Facebook page, it aims to "work on a personal, one-on-one basis with people with developmental disabilities to make their lives better as they define it."
9.35am: Newton Fernandez, an international student who's been in California for almost a year, lives five minutes away from the incident. He told the Herald via Facebook message:
"Loma Linda University Hospital are accepting patients and the situation is still being reported as an "active shooter" situation. My school operates 20 miles away. People are advised to stay indoors. Businesses are in lock down. Major streets are completely closed to public access. Media are prohibited from showing the building. Reports coming in of 1-3 shooters dressed in tactical gear."
9.32am: A woman from the county sheriff's department said the shooters were "heavily armed" and "possibly wearing body armour".
There were as many as three shooters.
A man told CNN that police were checking the scene for the possibility of a bomb.
9.30am: Kristin Krause, who works at a school around a mile away from the shooting scene, said the school was "in lockdown".
There were around 450 primary aged students at her school, she told CNN.
"Our number one priority is to protect the children," she said.
"We're trying to make sure parents know we're fine, we're protected."
The school was "pretty secured", she said.
"We're doing everything we can to make sure our kids are protected and calm, is the main thing."
Ms Krause said her school had students that attended the Inland Regional centre, for special educational needs.
9.29am: CBS News senior investigative producer Pat Milton reports that a law enforcement source said that a bomb squad is in the process of attempting to neutralize an apparent explosive device left at the scene.
9.23am: A swat team arrives.
9.22am: It is unclear how many people were at the San Bernardino facility at the time of the shooting.
The centre's website has crashed, but CNN reported it employs nearly 670 staff at its facilities in San Bernardino and Riverside counties, providing services to more than 30,200 people.
9.18am: Officers at the scene referring to suspicious device as an "IED" ... improvised explosive device. First responders are being told to keep their distance from the south building.
9.16am: Reported from police scanner, via Yahoo: Bomb technicians say the suspicious device is "out of the norm". Officers evacuating the building now. Will use a robot to remove the possible explosive.
Witnesses are now telling police at the scene that there were three gunmen. "They said without a doubt there were three with long rifles," officer says over police radio.
According to police radio traffic, witnesses tell officers that the gunmen were wearing ski-like masks and vests.
9.14am: Police at the scene of the shooting.
9.13am: MSNBC reports that three heavily-armed shooters in military garb and masks still at large.
9.12am: More on the scene of the shooting. It is the Inland Regional Center, a facility for people with developmental disabilities. The centre provides services to more than 30,000 people.
9.11am: A triage centre was being set up at the scene to treat the wounded.
Footage aired on CNN showed crowds of people being evacuated from the area. Potential witnesses were being moved to a shady spot under a tree by police to be spoken to about what they might have seen, a KABC reporter said.
Multiple agencies, multiple fire departments and law enforcement had responded to the scene, including Swat teams, the network said.
No one could be seen rushing out or rushing into the area where the shooters are suspected to be, a KABC reporter said from a helicopter above the scene.
9.10am: At least 12 people are dead and up to 20 injured.
9.05am: According to reports, the shooting took place at Inland Regional Center, a facility for people with developmental disabilities.
9.02am: The San Bernardino Fire Department tweeted that it was responding to a "20 victim shooting incident" and it was working to clear the scene. It is still a "very active scene" and police are trying to secure the building, said a spokeswoman from the San Bernardino Police Department.
There may be up to three gunmen she said, and the shooters were heavily armed and possibly wearing body armour.
Police in the Southern California city of San Bernardino were responding to reports of an active shooter at a social services facility.
There were reports of multiple victims, Lt. Rich Lawhead said.
Triage units were being set up in the area, and some people were seen being wheeled away on gurneys. Others walked quickly as they were led away by authorities.
No arrests have been made.
Police say there could be at least three suspects. The incident occurred around 11am local time.
USA Today have reported that the incident is near a golf course.
San Bernardino police radio reports said SWAT teams were on the scene and that officers were preparing to accept around 30 hostages who were set to come out of a building at the site.
Police officers told USA Today that a shooting suspect left the area "acting nervously".