Warning after Kiwi man swindled out of almost $30,000 in elaborate phone scam
Publish Date

Friday, 2 March 2018, 7:30AM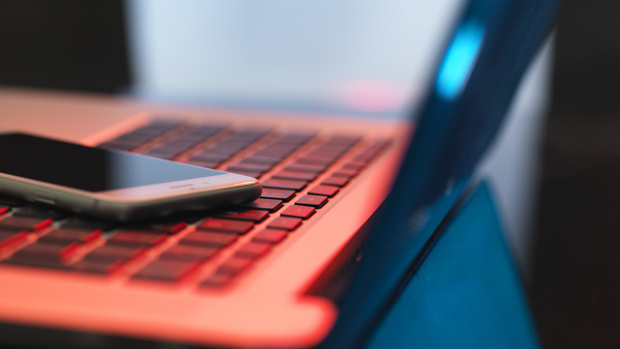 Kiwis are being urged to be more vigilant after an Auckland man was conned out of nearly $30,000 in an elaborate international phone scam.
Spark customer John Calkin, a retired teacher, fell victim to the sophisticated scam last month and is sharing his story as a warning to others.
Calkin says he regularly shuts down attempted scammers – which he says are usually easily recognised – but this particular one was very different.
"This was such a sophisticated scam compared to any of the others I had encountered.
Calkin says the phoney caller, "Eric from the Spark technical team", knew information about him, including where he lived, and that he had previously had Ultra Fibre installed in December. The man even gave Calkin his phone number and technician registration number as proof of authenticity.
"I was quite sure he was from Spark," Calkin said.
"It was enough to make me start to lower my guard. He knew so much about me, and where I lived.
"I thought, well if he's given me that [Calkin's address] that's probably ok. I was just impressed he had given up that information straight away."
The scammer told Calkin that there was a problem with his modem's internet connection and that he needed to run some tests on his broadband speed.
After doing so, the scammer warned Calkin of some irregularities.
"There appears to be some kind of security weakness in your internet connection," Calkin said the technician told him.
Calkin says he was told he must secure his finances and was asked to go to the web address TeamViewer13.


Scam victim John Calkin with his wife Pam. 
While TeamViewer13 is a perfectly legitimate site used by businesses for remote support purposes, Netsafe chief executive Martin Cocker warned it was also popular with scammers.
"[TeamViewer is] a remote access platform designed to enable a technician or person in another location to control your computer," Cocker said.
"[Scammers] use the site to remotely control your computer. Once they've connected to your computer using that site they essentially have full access to your computer as if they were sitting at it."
It was from here that the scammer used the TeamViewer website to gain control of Calkin's computer, eventually leading to the theft of three sums of money - $9850, $9970 and $9988 - from his bank account.
Two withdrawals were taken from the same investment where Calkin had put money aside to buy a new car.
When Calkin contacted Spark and explained what happened, he was told it was part of a sophisticated international scam.
Cocker said that this particular scam had been widely reported to Netsafe.
Of the ordeal, Calkin said, "I'm quite embarrassed about it. I feel I was significantly conned and I've let my family down and I feel a certain element of shame."
Calkin wanted to warn Kiwis to ask, and check the caller's details.
"Say to the person, this is very interesting, but before I proceed, can you give me the number for your head office. If they won't give you a number then don't proceed, and if they do give you a number, hang up and ring it."
Luckily for Calkin, after contacting his bank he was able to recover close to $20,000. Unfortunately, he will not likely see the rest of the money as he was told it had gone overseas and was out of the bank's jurisdiction.
Scams, via email or phone, are a continuing problem for New Zealanders. Last year Kiwis lost $10 million in online scams alone.
Cocker said one of the issues was that scammers were becoming more sophisticated at their approach point, though the scams themselves are often fairly routine.
"We are seeing scammers who are more sophisticated at the approach point, they know quite a lot about you, they've made the effort to prepare themselves so that they seem more like a support person."
Asked how Kiwis can protect themselves from falling victim to a scam, Cocker said: "The thing is to be sceptical about every approach that's made to you, whether it's online or via the telephone and not follow the process that [scammers] step you through.
"A legitimate business doesn't need to do that, a legitimate business can say 'that's fine you can hang up and call us back.'"
Lydia Tebbutt, Communications Advisor for Spark New Zealand, noted that fraudsters often monitor corporate activity, so it can be difficult for customers to tell the difference between what's genuine and fake.
For Spark customers, Tebbutt says: "The most important thing to remember is Spark will never call customers out of the blue to ask for personal details like bank account, credit card, or internet banking details or to request access to a personal computer or laptop.
"If you receive an unexpected call from someone claiming to be from Spark who asks for something of this nature, end the call immediately — you can always get in touch independently to verify if the call was legitimate or not. If you think you may have handed over personal information to a scammer, phone your bank immediately. If you think you've received a scam call, please report it to us by emailing [email protected]"
Tebbutt says that if Spark does need to genuinely contact you, "they will never ask for personal information or access to a computer, and will certainly not threaten to disconnect them on the spot if they don't follow instructions over the phone."
Spark customers can visit their website for more details on phone scamming.
Netsafe's tips to protect you from scams:
• Think twice when you're unexpectedly contacted – even if the person says they're from a legitimate organisation like the bank or your internet provider.
• Don't respond to phone calls or contact about your computer asking for remote access to fix it. No one is going to contact you out of the blue about a problem with your computer.
• Legitimate organisations will never ask you for your passwords. Use good, strong passwords on online accounts – and don't tell anyone what they are.
• Keep your personal information secure. Think carefully before entering your details online, or giving them to someone.
• If you're using an online trading or booking website or app, don't communicate or pay outside of the website or app.
• If someone offers you money or another offer, but you have to make a payment up front, ignore it. This is a common tactic of scammers.
• Don't give money to people you have entered into a relationship or friendship with online.
• Use a good antivirus and keep your software up to date. This will help to protect your device from someone trying to access it.
• Be wary of unusual payment requests. Scammers try to use payments that can't be traced such as pre-loaded debit cards, gift cards that can be used online, iTunes cards or money transfer systems.
• If you're not sure if something is legitimate or genuine you can contact us for free advice seven days a week on 0508 NETSAFE or visit www.netsafe.org.nz
This article was first published on NZ Herald and is republished here with permission.