What went wrong at Pua Magasiva's wedding
Publish Date

Wednesday, 25 April 2018, 12:05PM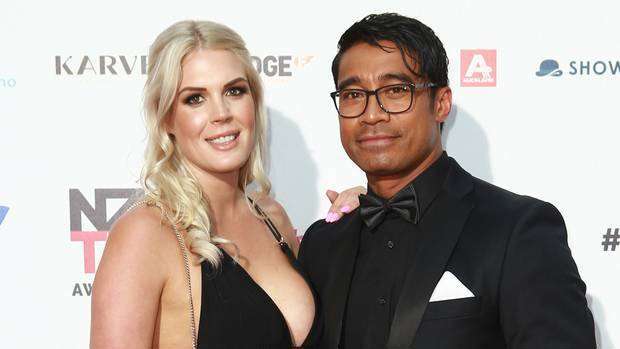 Shortland Street star Pua Magasiva has revealed a funny mishap from his big day last week when he married his lovely bride Lizz Sadler.
Pua told his Flava co-hosts Tarsh and Sela about the special moment when Lizz was walking down the aisle to become his wife.
"I'm standing there and I'm waiting for my beautiful bride-to-be to walk down the aisle," Pua said.
"My cousin, he's singing and he's coming up the aisle and he sings the first line… and then I'm looking for my wife and then all I heard was that he was singing this beautiful music … and then this happens." 

He then roughed-up his microphone so it made loud, rustling-type noises.
He explained: "Whilst my cousin was singing, John Tui our MC got the mic and adjusted it for him but the mic was already set at the perfect place but John Tui thought he was just doing the right thing to do and he adjusted it and made all that noise!"
Many of Magasiva's famous pals also joined his wedding ceremony including Shorty star Ben Mitchell, Jarod Rawiri, Luke Patrick and Lukas Whiting.
This article was first posted at nzherald.co.nz and was republished here with permission.