Woman's Incredible 3-Day Survival In Crashed Car
Publish Date

Monday, 29 February 2016, 8:09AM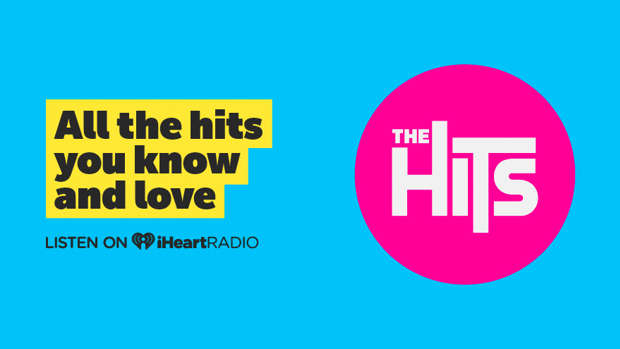 An elderly woman with dementia is believed to have lay injured in her crashed car for three days before she was found by a member of the public.
Police said Aquitania (Tai) Luxford, 73, was found about 5.30pm today in her car which had crashed into a bank in the Rangitikei district - 86 kilometres away from her home in Palmerston North.
Ms Luxford has been taken to Whanganui Hospital with minor injuries with her family were by her bedside.
"She's dehydrated, bruised, sunburned, hungry but she just looks amazing. She's smiling," said Ms Luxford's niece Maryanne Ferris.
"Everyone has been beaming from ear to ear since we got here. We're just ecstatic."
Ms Luxford's daughter, Cally, got a call from search and rescue staff saying that her mother had been found.
"We knew straight away that there was some good news because she screamed as you would,"said Ms Ferris
"We were all screaming and jumping up and down for joy. You cannot imagine. But we're just so grateful; and blessed for so many people we don't actually know who helped."
The family of Ms Luxford posted a final message of gratitude on the Facebook page created to help find their elderly relative..
In it they describe finding her alive as "better than winning Lotto" and a blessing.
Niece Maryanne Ferris said despite showing signs of her ordeal the 73-year-old was perky and thrilled to see her family when they were reunited in hospital last night.
"Today was better than winning Lotto.. we have her back," she wrote.
"She was bright and bubbly with a radiant smile on her face, very pleased to see us all, fortunately she still remembers who most of us all are.
"What an amazing night it has been reunited with her, having her back with us again is truly a blessing.
"She was dehydrated, hungry, a bit sunburnt, considerably skinnier and a little confused but she is one amazing and lucky lady."
Ms Ferris said due to her dementia she was unlikely to remember the traumatic experience though the family were prepared for a bit of a scolding for plastering her name widely.
The family thanked everyone who had followed the journey to find their relative.
"Words can't do justice to how grateful we are for the love and support you have all shown us from our friends and family but especially the help we have received from complete strangers. You are all amazing."
Ms Ferris posted that due to her aunt's dementia she was unlikely to remember the traumatic experience.
Ms Luxford's car had been out of sight on a rural road.
Family friend Margot Pomare said it was spotted by a farmer who happened to be passing in his ute.
"He saw a glint of something that was unusual so went to check it out and happened upon her. We want to find him because we're just ecstatic," she said.
"It's hard to know what's been going on since Thursday. The way that she's sunburned and bruised I wouldn't be surprised if she's been out of the car. I don't know, poor old Tai.
"It doesn't look like she's had anything to eat or drink - she's lost weight and she's very dehydrated. She's only a tiny thing anyway."
Senior Sergeant Steve Crawford said a member of the public came across the car in rural Rangitikei.
"She was obviously a bit lost and disoriented and drove into a bank."
It appeared she had been in her car the whole time, but it was hard to get information out of her.
"It looks like it was a low-speed crash, she's just driven off the road and just stayed in her car until she was found" Mr Crawford said.
"We're still trying to ascertain exactly how long she was in there, she's a bit hard to talk to obviously."
Ms Luxford had played tennis and had a hair appointment on the day she went missing.
She was seen leaving the Palmerston North suburb of Awapuni about 11am on Thursday.
She drove to Feilding and knocked on the door of Lynnaire Hickmott's mother's home about midday.
"She told me she was lost and that she was playing tennis," Ms Hickmott said.
"She wanted to go back home to Palmerston North."
Ms Hickmott said Ms Luxford "didn't have a clue of the landmarks" when she tried to give her directions.
Concerned about the woman, Ms Hickmott got into her van and drove in front of her, directing her towards Palmerston North.
She pulled over just outside Feilding to give Ms Luxford her contact details but Ms Luxford drove off in the direction of Bulls.
Police said that at 12.30pm that day she used her Eftpos card to buy fuel at BP in Bulls, police said.
CCTV footage captured her at the service station.
There were no further sightings or bank transactions since then.
"I was really worried. She just seemed really confused," Ms Hickmott said.
"I went back to mum's and told her I had a feeling she had Alzheimer's."
The following day, Ms Hickmott saw Ms Luxford was reported missing via a Police Facebook page.
"Oh my gosh, that's the same lady. I felt absolutely sick," she said.
"I just wish I had kept her with me."
Ms Luxford's son Ray Luxford told the Herald his mother took Ms Hickmott's pulling over "as goodbye and waved back to her".
"She had shocking disorientation," he said.
Because she suffers from dementia, Mr Luxford said she had only a couple of regular driving routes and otherwise wasn't allowed to use the car.
"She's quite forgetful but she is quite a reasonable driver," he said.
Mr Luxford said his mother worked as a district nurse in the lower North Island in the past but most likely had forgotten the area.
His family had driven around the Whanganui, Manawatu, Horowhenua and Masterton region in hopes of finding her.
"She's never been missing before."
For the past two days, three aerial searches were conducted on areas she may have been in, without success.
Family members tonight posted on a Facebook page set up to find Ms Luxford. 
"To everyone who has supported and helped us in our journey to finding Tai, I am absolutely pleased & ecstatic to announce that we can confirm she has been found (although we have not sighted her ourselves yet)," the post read.
"Thank you so much, we can not express how grateful we are for everyone's contributions and efforts in finding Aunty Tai. She is being transported to hospital as I speak but we are told she is uninjured. Please share with the community and thank everyone on behalf of our family. Much love to you all. I must go as we are off to be reunited with our Mum, Aunty, Nanny, partner etc. So relieved, grateful and feeling very blessed."