Artists bring internet suggestions into the real world in the most interesting way
Publish Date

Monday, 28 August 2017, 10:00AM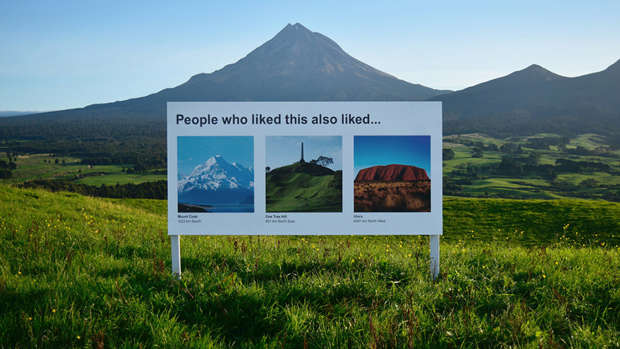 Have you ever noticed the 'people who liked this also liked ..." suggestions that pop up online?
Artists Scott Kelly and Ben Polkinghorne have and they decided to take those suggestions into the real world, putting up billboards around New Zealand for their latest project, Sign of the Times.
The photographs show beautiful scenes of mountains, beaches and gardens interrupted with large signs hinting at other places the viewer might want to go.
With the project, Scott and Ben hope to shed light on the "collaborative filtering recommender algorithms" that are running the world and ask viewers to question how much of their lives they give over to the internet.
"They've become ubiquitous in the online world, determining what we look at, buy and like," The creative duo write on their website.

"Perhaps you're worried that as your life moves online ... your decisions are essentially being made for you.
"Perhaps you've never thought about it.

"Hopefully, you are now. Which was the point of putting these giant signs up in locations around New Zealand."
Take a look at their work: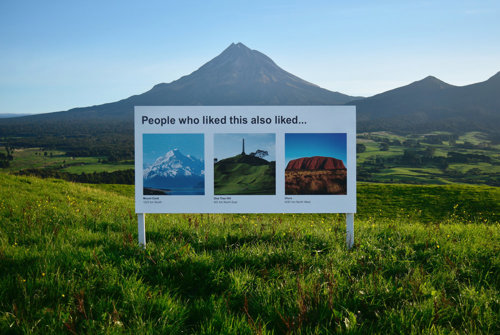 Photo / Scott Kelly and Ben Polkinghorne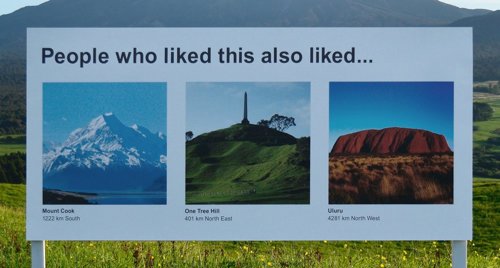 Photo / Scott Kelly and Ben Polkinghorne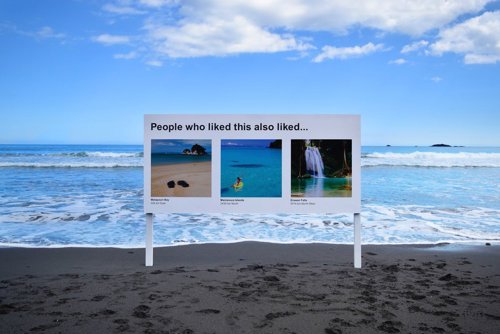 Photo / Scott Kelly and Ben Polkinghorne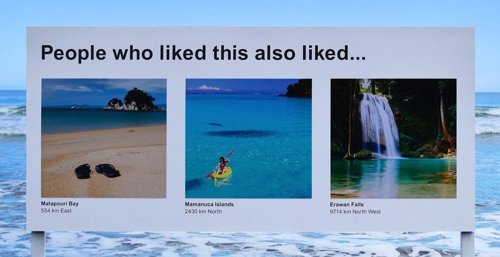 Photo / Scott Kelly and Ben Polkinghorne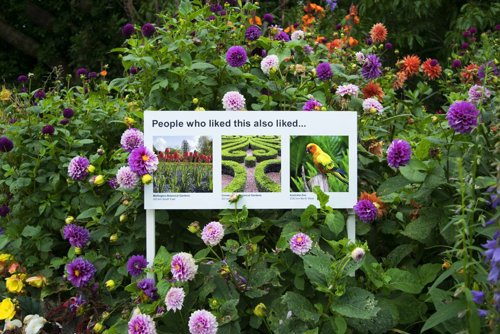 Photo / Scott Kelly and Ben Polkinghorne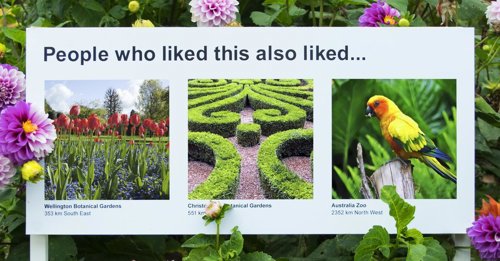 Photo / Scott Kelly and Ben Polkinghorne